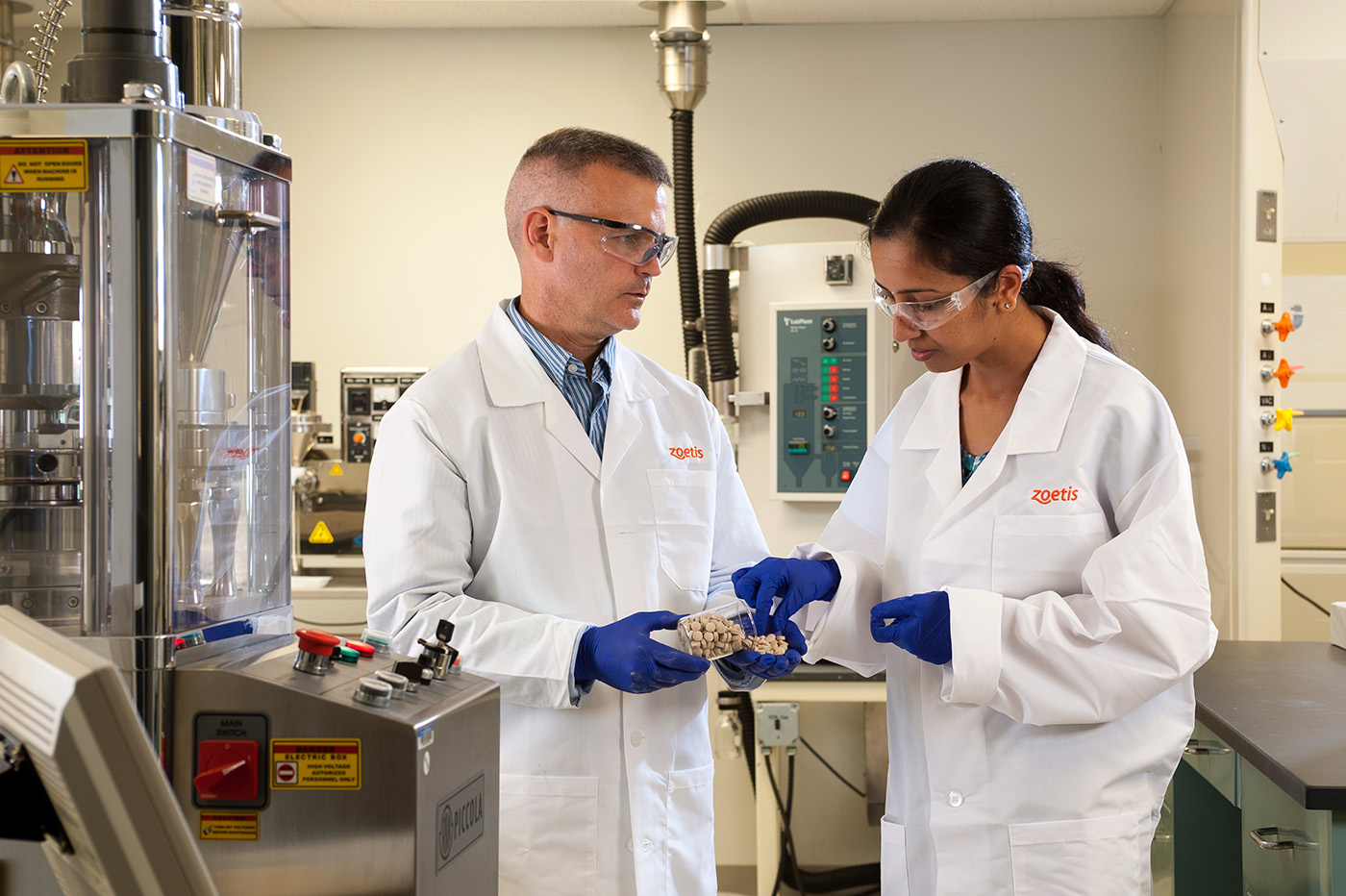 Communities: Care and Collaboration
Caring for Our Colleagues
Advancing Diversity, Equity and Inclusion
ASPIRATION
Support our colleagues and cultivate a safe, flexible, diverse and inclusive workplace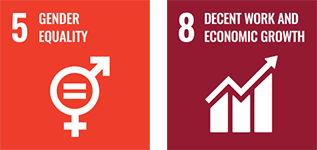 TARGET
Increase representation of women at the director level and above globally to 40% by 2025
2021 PROGRESS
Dec 2021: 35.0%
Dec 2020: 34.0%
Jun 2020: 32.0%
TARGET
Increase representation of people of color at all levels in the U.S. to 25% by 2025
2021 PROGRESS
Dec 2021: 23.8%
Dec 2020: 21.3%
Jun 2020: 21.0%
TARGET
Increase representation of Black colleagues in the U.S. to 5% by 2025
2021 PROGRESS
Dec 2021: 4.6%
Dec 2020: 4.2%
Jun 2020: 4.0%
TARGET
Increase representation of Latinx colleagues in the U.S. to 6% by 2025
2021 PROGRESS
Dec 2021: 5.9%
Dec 2020: 5.2%
Jun 2020: 5.0%
TARGET
Be a top 100 leader for workplace inclusion in key focus areas (women, people of color, LGBTQ+)
2021 PROGRESS
Achieved 100% on the Corporate Equality Index, earning the designation of a Best Place to Work for LGBTQ+ Equality in 2021 and 2022
Named one of Seramount's 100 Best Companies (previously known as Working Mother 100 Best Companies List) for the eighth year in a row
Earned a Top 10 spot on Seramount's "Top 75 Companies for Executive Women" list
Recognized as a Seramount Best Company for Multicultural Women
Recognized as one of 25 Best Companies for Latinos by Latino Leaders Magazine
TARGET
Commit to diverse slates and interview panels as we hire for all positions
2021 PROGRESS
Diverse slates and interview panels are required for open roles.
At Zoetis, we understand the importance of embracing diversity to drive innovation, collaboration and relationships with our customers. We are committed to accelerating inclusion, equity and more diverse representation across the company, as demonstrated through the diverse make-up of our leadership team and Board across gender, ethnicities and experiences. Their passion and support for DE&I has been instrumental and unwavering.
We strive to create an environment where colleagues feel valued and cared for. We have been taking concrete steps to attract more diverse candidates, foster a more inclusive environment through new partnerships with diverse organizations, develop our own Colleague Resource Groups and increase training and education on DE&I topics for our colleagues. DE&I is a top priority for our colleagues and a competitive advantage for our business every day.
Our Colleagues
All statistics below are as of 2021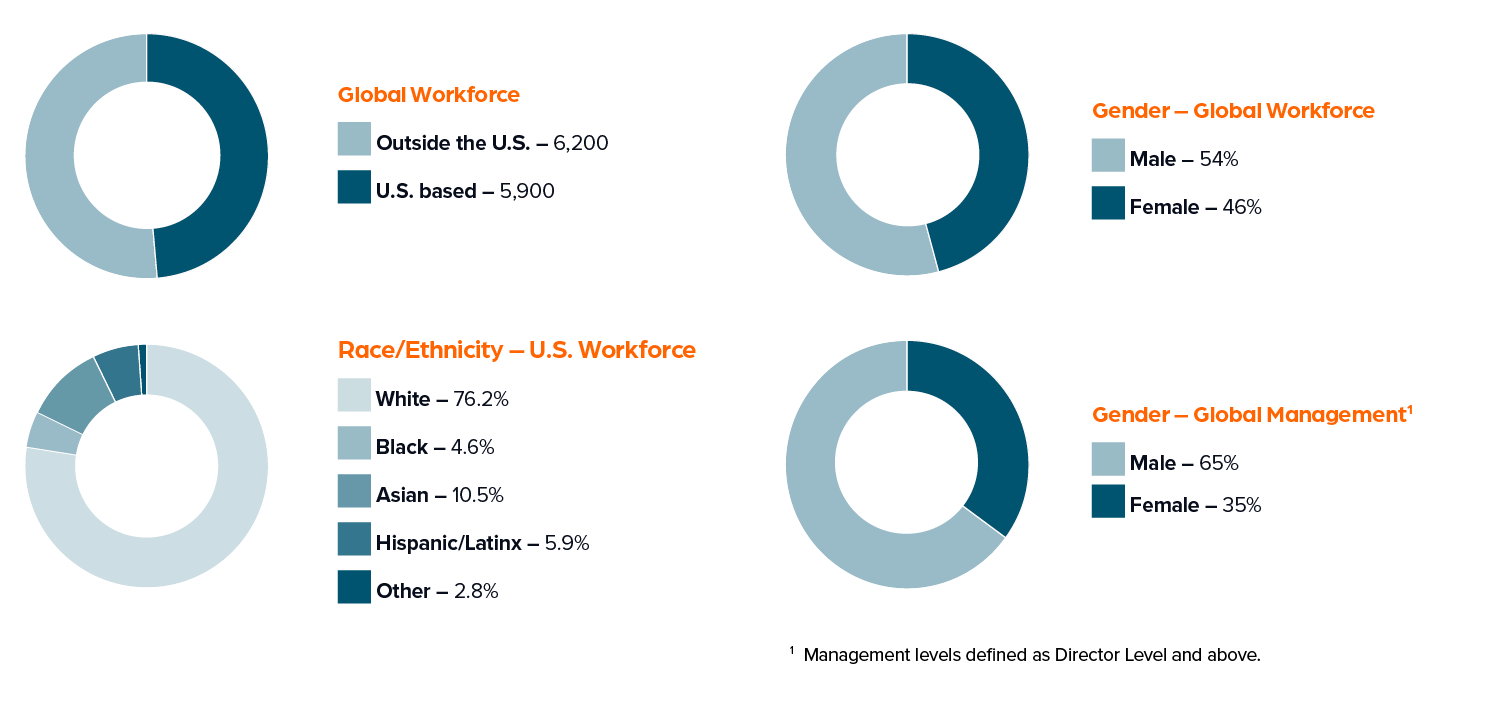 45%
of executive team are women, including our CEO
45%
of our executive team is of a diverse racial and ethnic background, including Asian, Black, Hispanic/Latinx and Mixed Race
For a more detailed report of our U.S. diversity metrics, see our 2021 EEO-1 report.
Partnering for Change
Our commitment to advancing DE&I starts with our CEO, Kristin Peck, the Board of Directors and our executive team. We partner with organizations and institutions to expand and diversify the talent pool for our company and industry. Our partnerships and external commitments include:
CEO Action for Diversity & Inclusion: In the largest CEO-driven business commitment to advance diversity, our CEO and Zoetis commit to work with other CEOs to share best practices and exchange ideas and learnings to build more inclusive workplaces.
Catalyst: Our CEO serves on the Board of Catalyst, a global non-profit working with leading companies to help build workplaces that work for women and underrepresented groups.
INROADS and Minorities in Agriculture, Natural Resources and Related Sciences (MANRRS): Zoetis partners with national organizations focused on connecting underrepresented students and professionals with career opportunities.
Colleges of Veterinary Medicine: We nurture long-standing partnerships, including those with Historically Black Colleges and Universities, to support leadership and diversity among future veterinarians.
The Association of American Veterinary Medical Colleges (AAVMC): In addition to these Zoetis initiatives, the Zoetis Foundation supports AAVMC with funding for the Zoetis Foundation Veterinary Student Scholarship Program, which focuses on addressing the issue of student debt and helps foster diversity in the profession. In 2021, the Foundation provided $670,000 in funding. From 2010 to 2020, Zoetis and its legacy companies provided more than $7.9 million in scholarships through this program to support the future of the veterinary industry.
Advancing DE&I Takes All of Us
We believe DE&I training and education are critical in establishing and maintaining a supportive, inclusive work environment. Zoetis offers DE&I training for all colleagues on inclusion, valuing differences, unconscious bias, avoiding exclusion, and spotting and avoiding microaggressions. We also offer training for people managers on leading inclusively, narrative storytelling, allyship and courageous conversations. In 2022, we launched Cultural Explorer training in eight languages to encourage respectful curiosity and open conversation about differences to deepen mutual understanding and value what each colleague brings to work.
92%
of our colleagues participated in one or more of our DE&I education offerings in 2021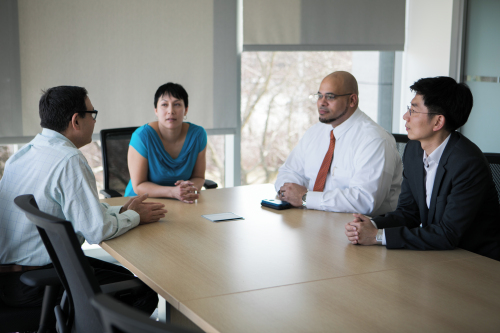 Diversity, Equity & Inclusion Summits
In 2021, we hosted our 2nd annual virtual Diversity, Equity & Inclusion Summit. The theme of the session was "Captivating Hearts and Minds through Storytelling." It featured updates on our DE&I journey, a panel with executive and senior leaders on how we are embedding DE&I into our business, an inspiring keynote on the topics of belonging, inclusion and allyship, as well as a conversation between the keynote speaker and our CEO, Kristin Peck. The 2021 summit also included a Colleague Resource Group (CRG) fair, where each CRG hosted a session for colleagues around the globe to learn more and get involved. More than 3,000 colleagues attended the summit, with over 650 colleagues attending one or more of the CRG fair sessions.
Colleague Resource Groups
Our CRGs spread awareness, foster inclusivity and make a positive impact on our business and communities by bringing together colleagues with shared experiences, their allies and any colleague who wants to learn more.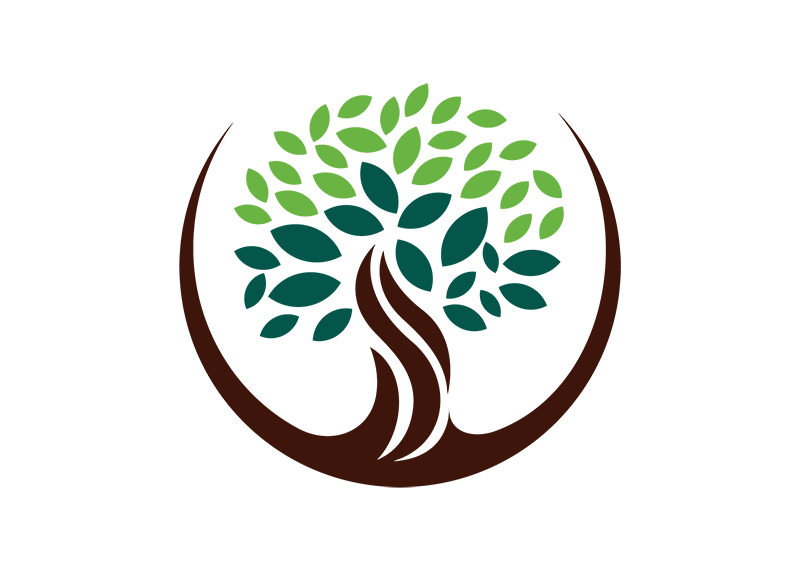 ALIVE50+
Age-less Inspirations Valued & Experienced
110 members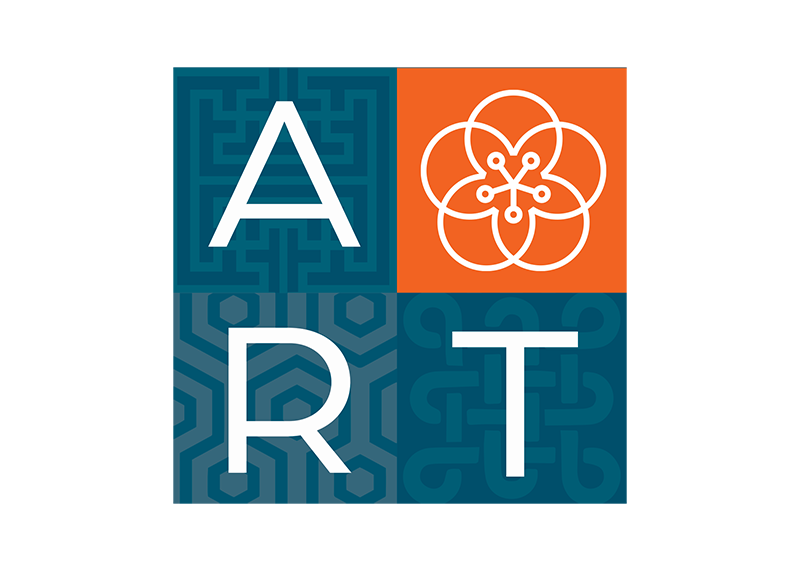 ART
Asians Rising Together
115 members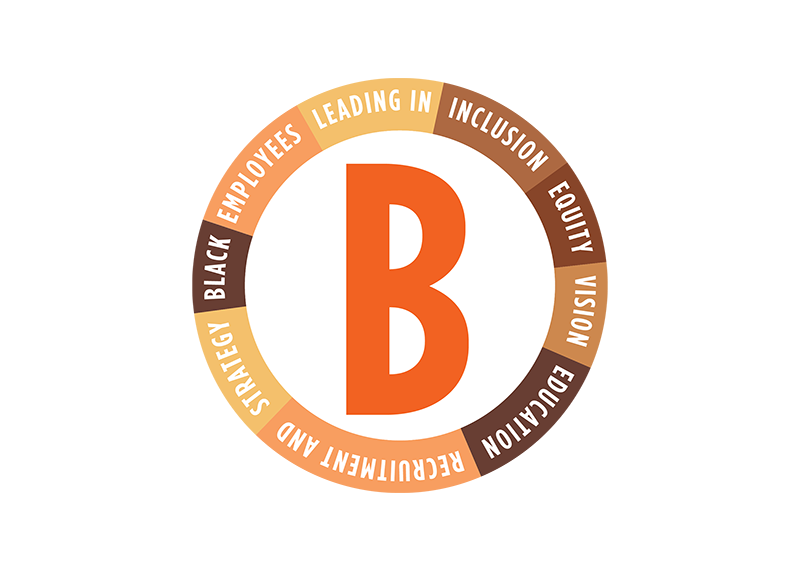 BELIEVERS
Black Employees Leading in Inclusion, Equity, Vision, Education, Recruitment and Strategy
145 members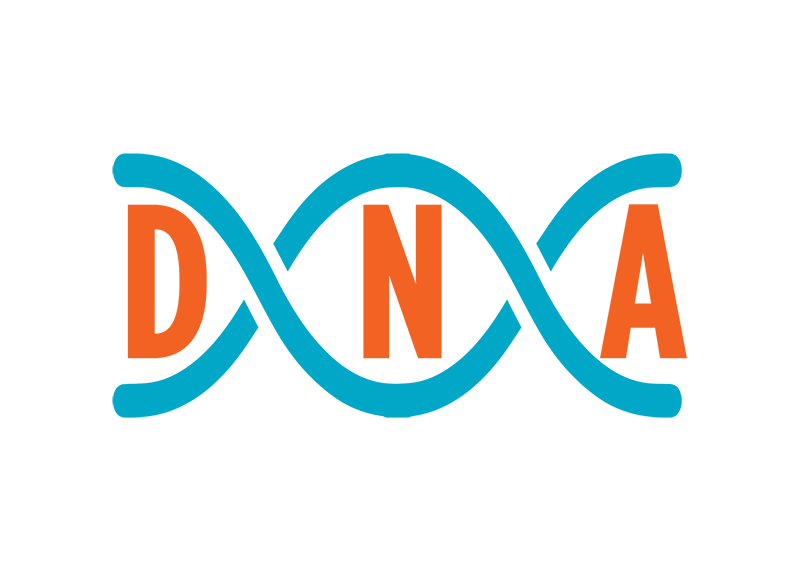 DNA
The Differentlyabled Neurodiversity Alliance
110 members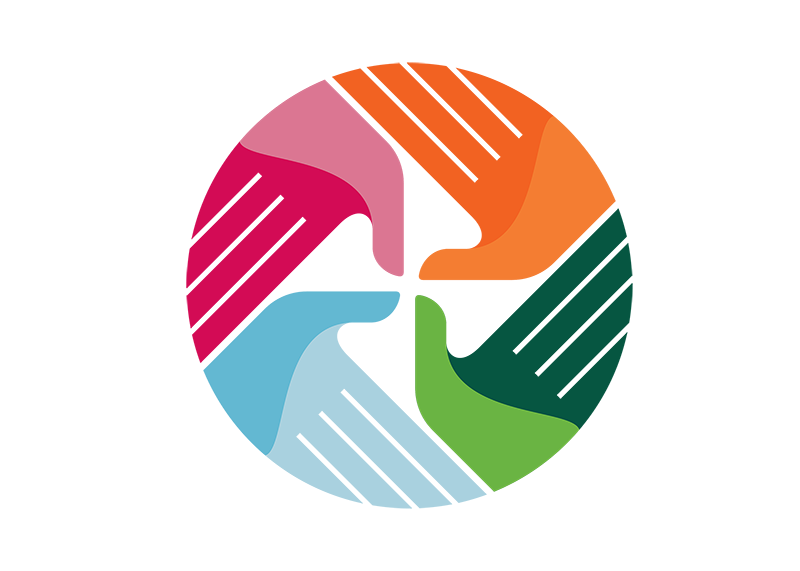 LaZos
Latinx / Hispanic CRG
75 members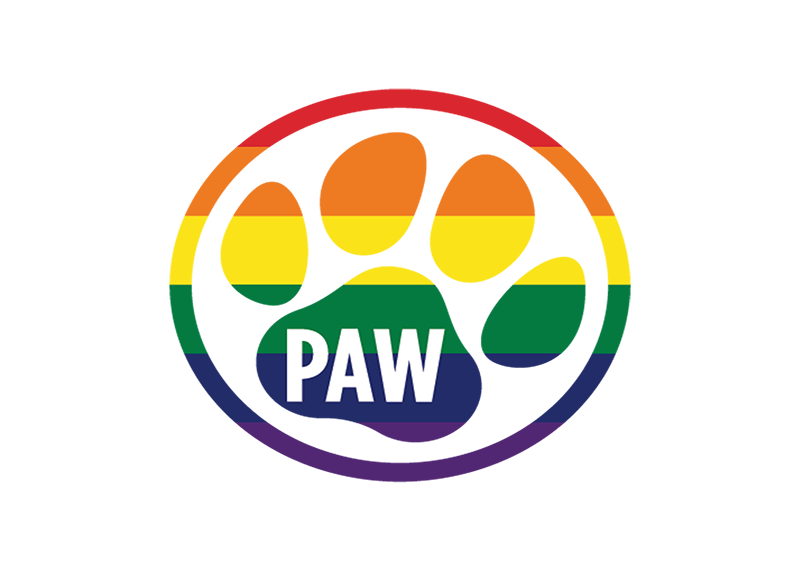 Proud and Welcome
LGBTQ+ CRG
155 members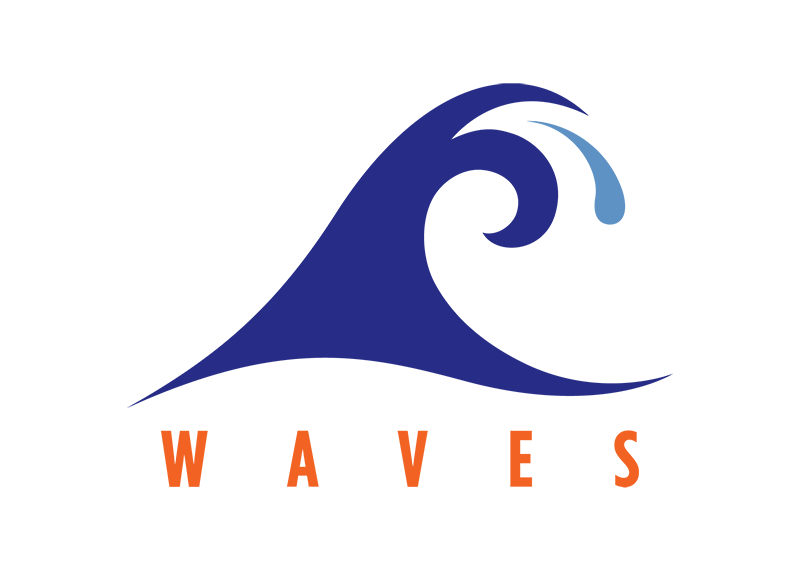 WAVES
Women Achieving Vision, Excellence and Success
520 members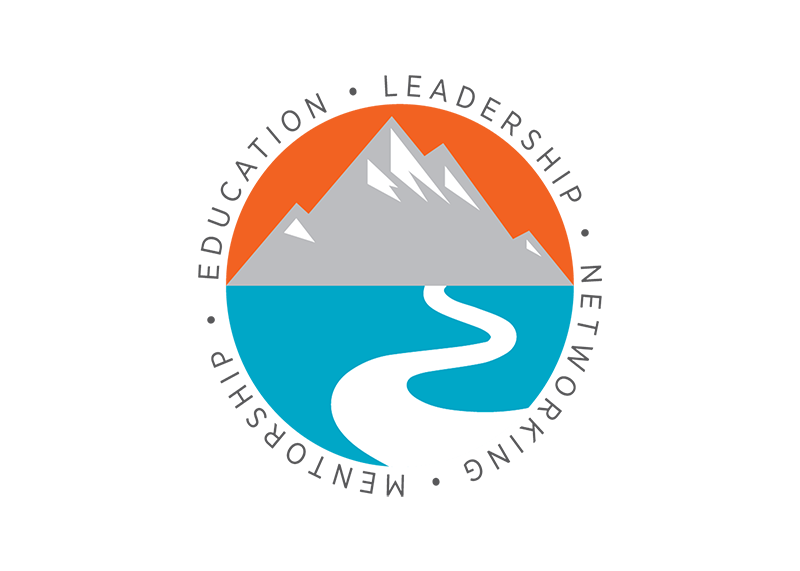 ZECC
Zoetis Early Career Champions
285 members
Our Colleagues Make the Difference
Our colleagues distinguish Zoetis from our competition. Fueled by a shared purpose to nurture our world, our colleagues around the globe take pride in our customers, our company culture and our contributions to humankind by advancing care for animals. They have helped us create an award-winning workplace and become a leading partner of choice in animal health.
88%
colleague engagement rate based on engagement surveys conducted in 2021
Comprehensive Benefits Support our Colleagues
We are proud to offer an array of benefits, policies and programs to support colleague well-being, ranging from health and financial wellness to family resources. We pride ourselves on offering competitive packages designed to support colleagues and their families, from access to premier healthcare to retirement savings benefits that help colleagues reach their personal savings goals.
Family Friendly and Inclusive Benefits
Given our commitment to help our colleagues excel, we offer a wide range of benefits that support their varying of needs. In the U.S., our benefits package features benefits, such as:
Paid Parental Leave program provides all colleagues six weeks of 100% paid leave after welcoming a child through birth or adoption. Birth mothers receive additional fully paid short-term disability benefits, and the primary adoptive parent receives an additional six weeks of paid leave through our Adoption Paid Leave of Absence.
Flexible return to work program offers a phased return to work following parental leave, allowing new parents the flexibility to ease back into their full-time job over time.
Inclusive fertility benefits and surrogacy benefits.
Full coverage for gender transition related to a diagnosis of gender dysphoria, based on guidelines provided by the World Professional Association for Transgender Health (WPATH).
Caregiver and parental education support, including a parental support benefit for parents raising school-age children with learning and behavior needs; caregiver support to help colleagues with sick or aging loved ones; and college coaching programs for colleagues and their high school-age students with test prep and tutoring benefits.
Investing in our Colleagues' Education
At Zoetis, we believe investing in our colleague's education is an investment in our future. The Zoetis U.S. Tuition Reimbursement Program reimburses full-time eligible colleagues up to $15,000 annually to further their education, develop individual potential, and improve their level of professional and technical achievement. In 2021, 268 colleagues received tuition reimbursement. About 45% of Tuition Reimbursement participants in 2021 were women and about a quarter of participants were colleagues of color.
In addition, we introduced Student Loan Repayment benefits to provide up to $150 per month to help colleagues repay their own student loans. In 2021, 640 colleagues signed up for the program, with 36% of the participants being female and 14% colleagues of color.

At Zoetis, we work to nurture and develop the talent we have into the talent we need. As we continue to innovate and evolve our priorities, helping our colleagues develop and grow is a strategic priority for our business. Our goal is to enable each colleague the opportunity to build leadership capabilities and drive organizational results. We offer opportunities for growth at all levels of the company through programmatic development, annual performance reviews, coaching and feedback.
Every Zoetis colleague has the opportunity to create a customized, individualized, self-paced individual development plan. Through the Your Development Matters program, colleagues can leverage tools, trainings, and self-assessment capabilities to define their career aspirations and create individual development plans to achieve their goals with the support of their managers.
Zoetis aims to set colleagues up for success with Core Competencies, a set of skills and behaviors we defined within each level of the organization. The Core Competencies give colleagues a practical tool to evaluate and develop a variety of skills and behaviors that result in more effective career planning. Additionally, a 360-degree feedback tool offers colleagues feedback and tools to identify development opportunities in service of a personalized leadership developmental plan.
We aspire to keep our Zoetis colleagues growing and fulfilled through a series of leadership development programs. The President's Leadership Development Program (PLDP) develops high-potential colleagues in our U.S. Operations. In a year-long program, PLDP engages colleagues to work on real business-critical projects outside of their job scope and receive senior leadership mentorship. By the end of the program, participants emerge with increased leadership confidence and business acumen.
Our Emerging Senior Leaders initiative strengthens current and future leader competencies to prepare a strong and diverse leadership bench. The year-long program focuses on skill-based development initiatives for high potential senior colleagues in international markets.
Our Leadership Essentials program focuses on supporting colleagues new to people management by helping managers build and motivate their teams. The curriculum stresses the importance of diversity with topics including recruitment and candidate selection, leadership behavior assessment, career development, performance management, emotional intelligence and more.
---
Focused on Colleague Health and Safety
At Zoetis, we are deeply committed to ensuring a safe workplace for our colleagues. Our purpose anchors all we do, including striving to build a best-in-class safety culture with operational policies and procedures in place.
To ensure we uphold the highest level of rigor, we maintain processes including health and safety training programs, corporate audits, leadership process confirmations, an injury prevention program, and daily, weekly and monthly floor-level inspections. We foster an open, mindful workplace culture whereby individuals can identify risky behavior in themselves and talk to each other when they see an unsafe behavior. This allows each person to be involved in keeping themselves and others safe.
2
International sites certified as a Zoetis Health and Safety Star Site1
4
U.S. sites certified as Star Sites under OSHA's Voluntary Protection Program
1 OSHA VPP Star recognized employers and employees who demonstrate exemplary achievement in preventing and controlling occupational safety and health hazards in the development, implementation, and continuous improvement of their safety and health management system. We extend the principles of the OSHA VPP Star recognition across our site worldwide through the Zoetis H&S Star program.
Our strong safety culture has enabled us to achieve solid safety performance, with our total injury rates (TIR) and lost time injury rates (LTIR) being lower than the industry average.
Health and Safety Performance
1 These metrics cover worldwide operations.
2 U.S. average for our industry in 2020 were 1.6 for TIR and 0.7 for LTIR. In 2019, U.S. average were 1.6 for TIR and 0.5 for LTIR. 2021 industry averages were not available at the time of publication.
3 One fatality occurred in 2019 and was transportation related.
4 OSHA VPP Star recognizes employers and employees who demonstrate exemplary achievement in preventing and controlling occupational safety and health hazards in the development, implementation, and continuous improvement of their safety and health management system. We extend the principles of the OSHA VPP Star recognition across our sites worldwide through the Zoetis H&S Star program.
5 In 2021, we had 41 manufacturing and logistics sites (23 locations in the U.S. and 18 global), 5 primary R&D sites (2 location in the U.S. and 3 global), and 4 global sites supporting other business units. In 2020, we had 40 manufacturing and logistics sites (22 locations in the U.S. and 18 global), 4 primary R&D sites (1 location in the U.S. and 3 global), and 4 global sites supporting other business units. In 2019, we had 41 manufacturing and logistics sites (23 locations in the U.S. and 18 global), 4 primary R&D sites (1 location in the U.S. and 3 global), and 4 global sites supporting other business units.
Metric1
2021
2020
2019
Total Injury Rate (TIR)2
0.50
0.46
0.82
Lost Time Injury Rate (LTIR)2
0.26
0.20
0.24
Fatality Rate3
0
0
0.02
U.S. OSHA Voluntary Protection Program (VPP) Star and Zoetis H&S Star Sites4, 5

OSHA VPP Star: 3 U.S. manufacturing sites and 1 logistics center

Zoetis H&S Star: 2 global manufacturing sites

OSHA VPP Star: 3 U.S. manufacturing sites and 1 logistics center

Zoetis H&S Star: 1 global manufacturing sites

OSHA VPP Star: 3 U.S. manufacturing sites and 1 logistics center

Up Next: Communities
Caring for Our Communities