Communities: Care and Collaboration
Caring for Our Communities

How we give back
Zoetis has a long tradition of caring for and supporting our communities and our approach to giving works alongside our broader sustainability strategy. With our colleagues and customers, we work to bring our purpose to life – from caring for the animals and people living in our communities to supporting colleagues who volunteer
Our community efforts focus on:
Supporting veterinary professionals
Expanding access to animal care
Providing animal care in disaster relief

$7.7 million
invested in communities through corporate giving in 2021
Announcing the Zoetis Foundation
In 2021, we announced the Zoetis Foundation to further our purpose to nurture our world and humankind by advancing care for animals. We committed an initial $35 million over five years to support the Foundation's three grantmaking priorities – Education, Well-being and Livelihoods.
$932,000 was disbursed through grants by the Zoetis Foundation in 2021
Education
Empowering an inclusive veterinary community starts long before the first day of training and classes. While enrollment to veterinary schools and veterinary technician programs has been climbing steadily over the past 30 years, racial and ethnic diversity is still lacking. In addition, veterinary school tuition in the U.S. has risen at a higher rate than salaries. This has led to high debt loads for veterinary graduates. The Zoetis Foundation works with partners who provide scholarships, debt relief and other initiatives to drive a more inclusive veterinary community and broader access to veterinary and technician training.
Well-being
Working in the veterinary profession can be meaningful and rewarding, full of both opportunities and challenges. However, compassion fatigue and increased debt, among other factors, can lead to mental health challenges, including a higher risk of suicide among veterinarians than many other professions. The Zoetis Foundation's focus on mental health emphasizes the importance of well-being for veterinary healthcare teams.
Livelihoods
Healthy livestock are critical to achieving food security, particularly in regions with exceptionally high incidences of livestock and human disease. To ensure rising food and nutrient needs are met, livestock farming productivity must be improved. The Zoetis Foundation funds capacity-building initiatives and business planning programs that help veterinary practices and farmers develop sustainable businesses, protect family legacy and thrive in an increasingly dynamic industry.
Engaging our Colleague Resource Groups (CRG) in Community Giving
The Zoetis Foundation represents the next chapter in serving our communities – and it also represents an opportunity for us to engage our colleagues to give back to causes that matter to them. Through the Zoetis Foundation, we launched the CRG giving program, which invites Zoetis CRGs to propose organization(s) that are meaningful to the group for the Zoetis Foundation Board's review.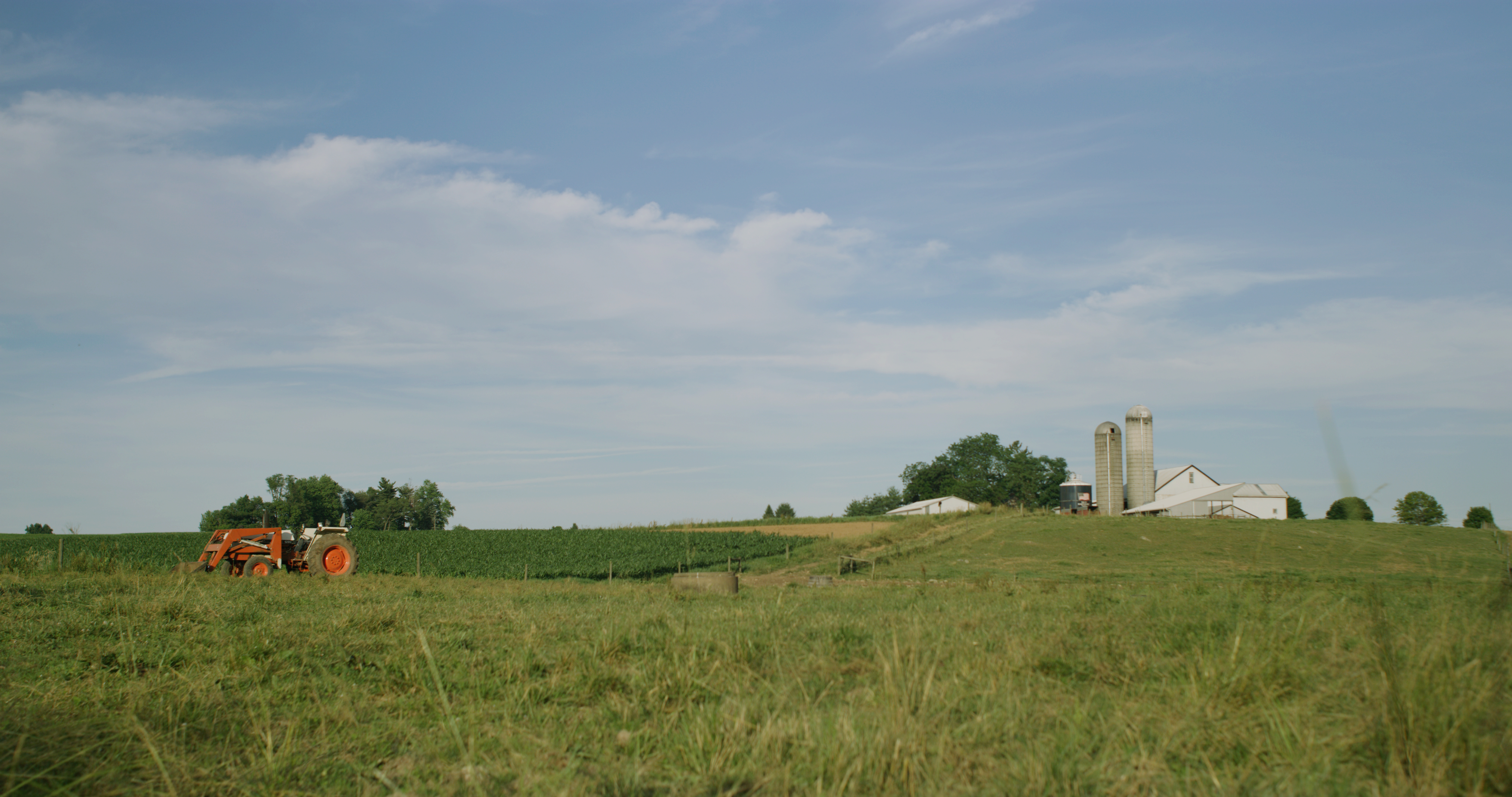 Resilient Ag Fund
Zoetis has a long history of addressing important challenges faced by farmers and the Zoetis Foundation is helping extend our purpose and drive forward our commitment to our customers and our communities. In 2021, the Zoetis Foundation approved a grant to the National Fish and Wildlife Foundation in support of the Resilient Ag Accelerator Fund, which was created by The Sustainability Consortium, to accelerate the adoption of conservation practices by farmers and dairy producers. This work will help sustain, restore, and enhance the fish, wildlife, plants and habitats for current and future generations in the Northeastern region of the United States.
In 2022, this new conservation initiative will award grants to support on-the-ground partners who work directly with farmers to encourage the use of digital technologies to boost herd health and support farm productivity, reduce costs and improve access to U.S. Department of Agriculture's Farm Bill and other cost-share programs that provide direct financial support to producers for on-farm conservation practices and assist dairy farmers in accessing markets for their milk. In total, this partnership will engage an estimated 400 farmers and support implementation of conservation improvements on 40 dairy farms.
The Zoetis Foundation's funds will be matched 1:1 with funding and resources from grantees and from federal U.S. agencies. The Zoetis Foundation's investment of $400,000 per year for two years will fund projects with a total project value of $1.6 million.
Community Volunteering and Matching Gifts Program
ASPIRATION
Support our communities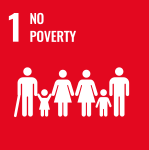 TARGET
Contribute 2,500 volunteer days (20,000 hours) annually in the communities we serve
2021 PROGRESS
5,735 hours of volunteer time contributed by our colleagues, 29% of our stated goal. As in-person events become the norm again, we will continue to encourage our colleagues to engage in and lead local volunteering events for their teams and utilize programs such as the U.S. Dollars for Doers program.
At Zoetis, our colleagues are committed to making a positive impact—not only for animals and those who care for them, but also for our communities. Zoetis provides paid time off for colleagues to volunteer their time, share their expertise and participate in other activities to help nonprofit organizations and those in need. Through the Zoetis Foundation, we are also proud to support a U.S. Matching Gifts program and a U.S. Dollars for Doers program.
Volunteer Time Off: Zoetis supports giving back to communities with our Volunteer Day Policy, which allows colleagues one day of paid time off per calendar year to volunteer for a charitable organization of their choice.
U.S. Dollars for Doers: The Dollars for Doers program allows eligible colleagues to receive a match up to $1,000 per colleague per year from the Zoetis Foundation, $10 per hour of volunteering, which can be donated to eligible nonprofit organizations of the colleague's choice.
U.S. Matching Gifts: The Matching Gifts program encourages colleagues to donate to their favorite nonprofit organizations and the Zoetis Foundation will match colleague donations up to $1,000 per colleague per year.
A Customer and Colleague Team Up to Support a Community in Malawi
One of our customers introduced a Zoetis colleague to a nonprofit organization, When the Saints, whose mission is to end sexual exploitation and human trafficking in Malawi. Thanks to the leadership of a Zoetis colleague, When the Saints is now eligible to receive up to $1,000 per colleague per year through the Matching Gifts program. This also inspired other colleagues to give, amplifying the impact. The contributions from Zoetis colleagues, matched by the Foundation, were used to help build a new dormitory, which allowed When the Saints to double their capacity and save more lives across Malawi.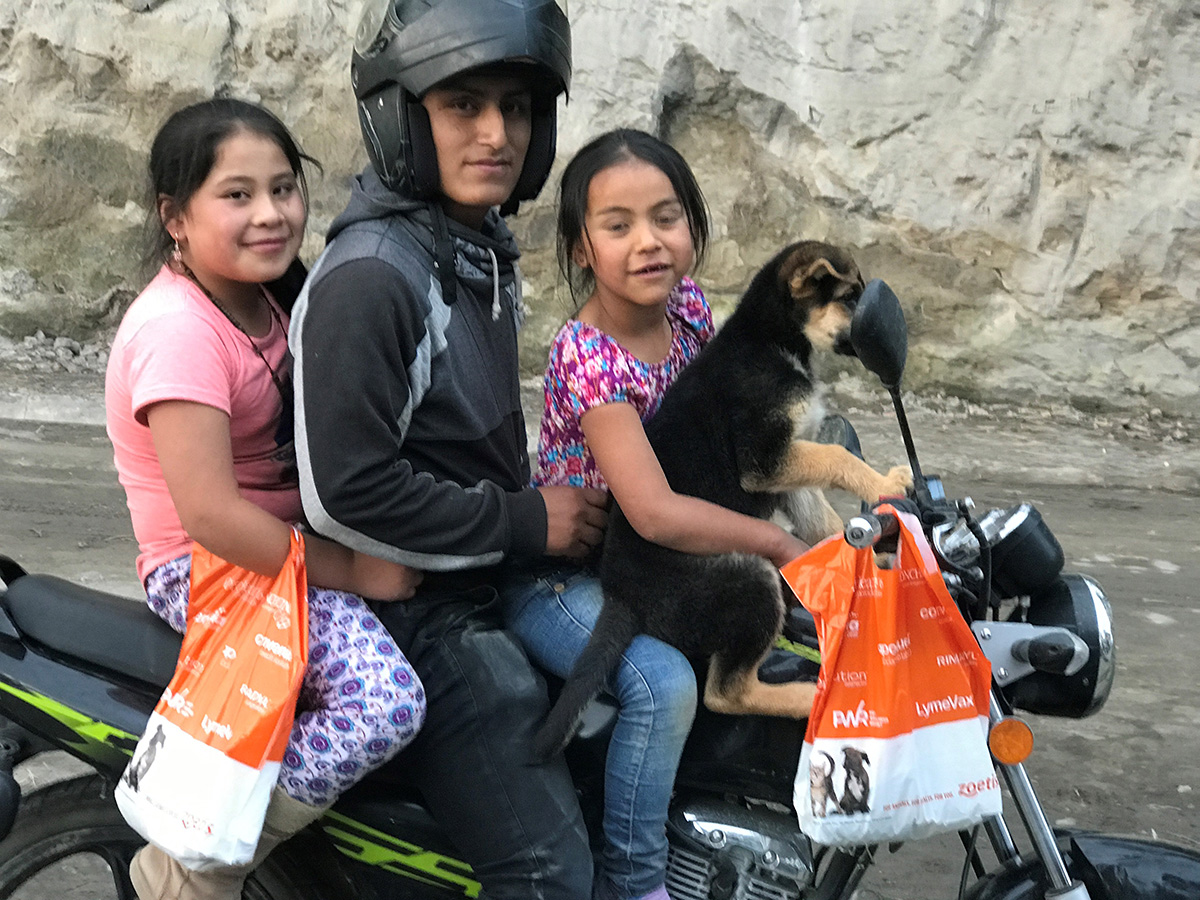 An Injured Dog Inspires Years of Giving
When an injured dog in Ecuador needed care, a Zoetis colleague/customer created The Dogs of Otavalo, an organization to help provide care for the dogs who live on the streets in this beautiful town in Ecuador. Over the last 5 years, the organization led trips to Ecuador with a team of veterinary professionals and volunteers to spay, neuter, vaccinate and treat hundreds of street dogs in Otavalo. The high-quality care provided would not have been possible without the generosity of Zoetis' product donations, expert resources and community support.
Zoetis Teams up with Operation Allies Welcome in support of Afghan Refugees
At the end of 2021, Zoetis' Tech and Digital Team engaged with the Operation Allies Welcome (OAW) to provide technology donations for Afghan Refugees. To support their Digital Equity project, Zoetis donated 45 laptops to aid with the Afghan Refugee resettlement activities. OAW welcomed over 75,000 guests across the country on nine military bases, where the donated computers were used for resume building, job searching, English as a Second Language (ESL) training, driving lessons, cultural training and more. At the end of the operation, the laptops were donated to the Afghan refugee guests.
Supporting Veterinary Professionals
ASPIRATION
Support veterinary professionals

TARGET
Provide at least $1 million in scholarships to veterinary students annually, focusing on underrepresented groups where possible
2021 PROGRESS
The Foundation provided grants of $755,000 for scholarships and Zoetis provided an additional approximately $100,000 in corporate contributions for scholarships to support over 450 students. In the U.S., 37% of students supported by the Zoetis Foundation/Association of American Veterinary Medical Colleges (AAVMC) Veterinary Student Scholarship Program were diverse.
TARGET
Provide access to professional programs for veterinarians in the markets where we have a presence
2021 PROGRESS
Zoetis invested in professional programs in 100% of our markets, through Zoetis-led programs and in partnerships with external organizations.
The Zoetis Foundation proudly contributed $755,000 to scholarship programs in 2021, with an additional approximately $100,000 provided in corporate contributions. The scholarships supported through the Zoetis Foundation include the AAVMC Veterinary Student Scholarship which provides financial scholarships to second- and third-year veterinary students to address the issue of student debt, while also working to foster diversity in the veterinary profession. The Foundation also funded scholarships through the American Association of Equine Practitioners and American Association of Bovine Practitioners to support the development of future equine and bovine veterinarians. In addition, through Zoetis' corporate giving, scholarships were funded in Canada, Japan and China.
Zoetis is committed to investing in professional programs around the world. In the U.S., Zoetis partnered with the American Animal Hospital Associate (AAHA) to execute the Beyond Medicine Workshop. This workshop is designed to provide veterinarians with hands-on skills for nonmedical parts of their job, such as client communications, overcoming professional challenges and caring for their well-being. In China, Zoetis colleagues hosted trainings for veterinarians across a number of areas including dermatology, anesthesia and laboratory operations. In the U.K., Zoetis supported the Young Vet of the Year Award through the British Veterinary Association to recognize young professional vets early in their career.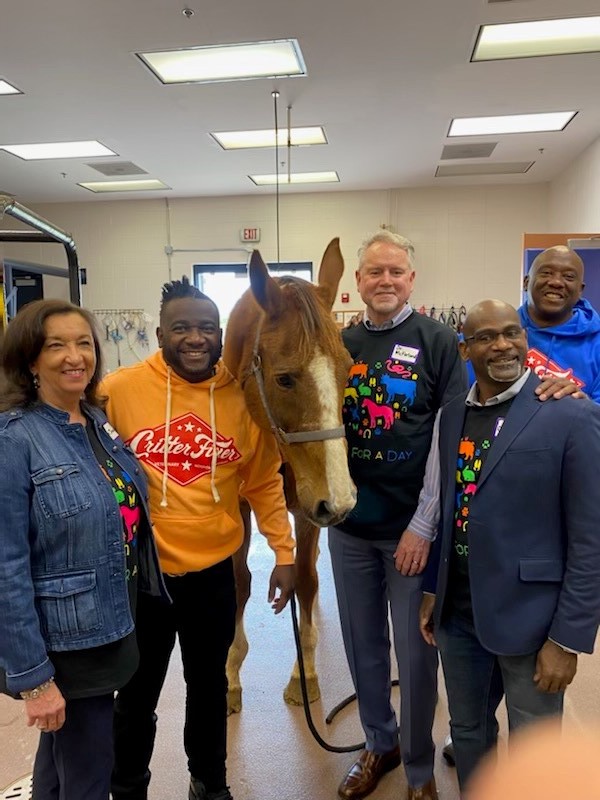 Building a More Diverse Future: Veterinarians behind National Geographic's Critter Fixers
Drs. Terrence Ferguson and Vernard Hodges, two Black veterinarians who founded a veterinary hospital in Georgia and star in Nat Geo's hit show "Critter Fixers," sat down with Zoetis' Chief Medical Officer, Dr. Mike McFarland, on a podcast to discuss their commitment to supporting vets of the future.
On the podcast, they discussed their dream of becoming veterinarians and how discouraging it had been without Black role models in veterinary medicine. Dr. Ferguson shares, "I wanted to become a veterinarian at a very early age. It wasn't until I was a junior in undergrad that I saw the first Black African American veterinarian, and it became a time where I kind of lost faith a little bit because I hadn't seen anyone who looked like me that was doing what I wanted to do. And I knew if I became a veterinarian, it was going to be very important to me to be that bridge between kids and getting in school."
To encourage the next generation, Dr. Ferguson and Dr. Hodges created It Takes a Village Foundation, to help teach basic business skills to kids interested in veterinary medicine. In 2022, the Zoetis Foundation commits to expanding the It Takes a Village's "Vet for a Day" program to help attract diverse students to the profession.
Expand veterinary care access to populations in need
ASPIRATION
Expand veterinary care access to populations in need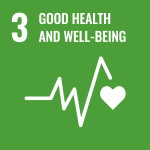 TARGET
Annually report on the number of pet owners reached through charitable programs and in-kind donations
2021 PROGRESS
Zoetis provided approximately $2.6 million in monetary and in-kind donations to support over 119,000 pet owners in need.
Expanding veterinary care access to populations and communities in need is critically important to Zoetis. In 2021, we provided approximately $2.6 million in monetary and in-kind donations to support pet owners throughout the world. In Canada, we provided the Cross Land Band of Indians with rabies vaccines to support the remote indigenous community who has limited to no access to veterinary care available. We also supported remote northern Canadian communities by providing in-kind donations to Veterinarians Without Borders for temporary veterinary clinics in these under-served communities. In Brazil, for the third year, we provided in-kind donations to Patas Therapeutas, an organization that selects and trains volunteers to visit hospitals and clinics with pets, providing emotional support for patients, children and elderly.
Provide Animal Care in Disaster Relief
ASPIRATION
Provide animal care in disaster relief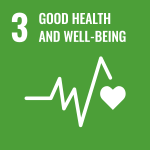 TARGET
Annually report on the number of animals cared for through community programs and in-kind donations
2021 PROGRESS
Zoetis provided approximately $1.6 million in monetary and in-kind product donations to care for over 721,000 animals impacted by natural disasters.
Through charitable contributions and in-kind product donations, we support our customers and the animals they care for when they are impacted by wildfires, tornados, hurricanes, flooding, windstorms and more. In 2021, Zoetis supported approximately $1.6 million in monetary and product donations to help more than 721,000 animals in need. We partner with local foundations to support communities during times of natural disasters, including donating $30,000 to the support farmers in South Africa with the Agri Relief Foundation.
Offering Relief During the Belgium Floods
After heavy floods in Belgium, Zoetis Benelux took swift action to donate 50,000 euros to support communities in-need. We designated funds to local organizations, including the Red Cross and two animal rescue organizations - The Sociéte Royale Protectrice des Animaux and Un combat pour vivre - in the region of Liège, where the disaster hit the hardest.
Zoetis was proud to help animals find safety when pet owners were displaced. The two animal rescue organizations ensured animals were fed and cared for, free of charge, and that animals who were found wandering around the flooded areas were placed in foster care or staff members' homes.
Supplier Diversity
We recognize that underrepresented suppliers are not always given the same opportunity to compete for our business as their larger, more widely known counterparts. Therefore, we maintain a strong focus on promoting diversity in our supply chain1. In 2021, we launched a supplier diversity program to further enable fair competition and we formalized a corporate-level council comprised of cross-functional team members with a shared aspiration to increase supplier diversity. Our supplier diversity program is focused on the following areas:
External Council Memberships: We work with external organizations to promote diversity and inclusivity. We are corporate members of the National Minority Supplier Development Council (NMSDC), National Gay & Lesbian Chamber of Commerce (NGLCC) and Women's Business Enterprise National Council (WBENC) development councils. We continue to evaluate memberships in other councils and other opportunities to increase our visibility in the diverse supplier community.
Supplier Training and Certifications: We take a proactive approach in assisting underrepresented groups to qualify for tendering processes by helping suppliers better understand Zoetis' supplier needs. We also help suppliers navigate the process for certifying as a diverse supplier.
Internal Engagement: We have internal awareness campaigns on supplier diversity to engage all colleagues in helping us achieve our goals.
1 Zoetis defines diverse suppliers as women-owned, minority-owned, small business, LGBTQ-owned, veteran-owned and other disadvantaged enterprises. To qualify, a supplier must apply to one or more certifying organizations.

Up Next: Animals
Innovation in Animal Health