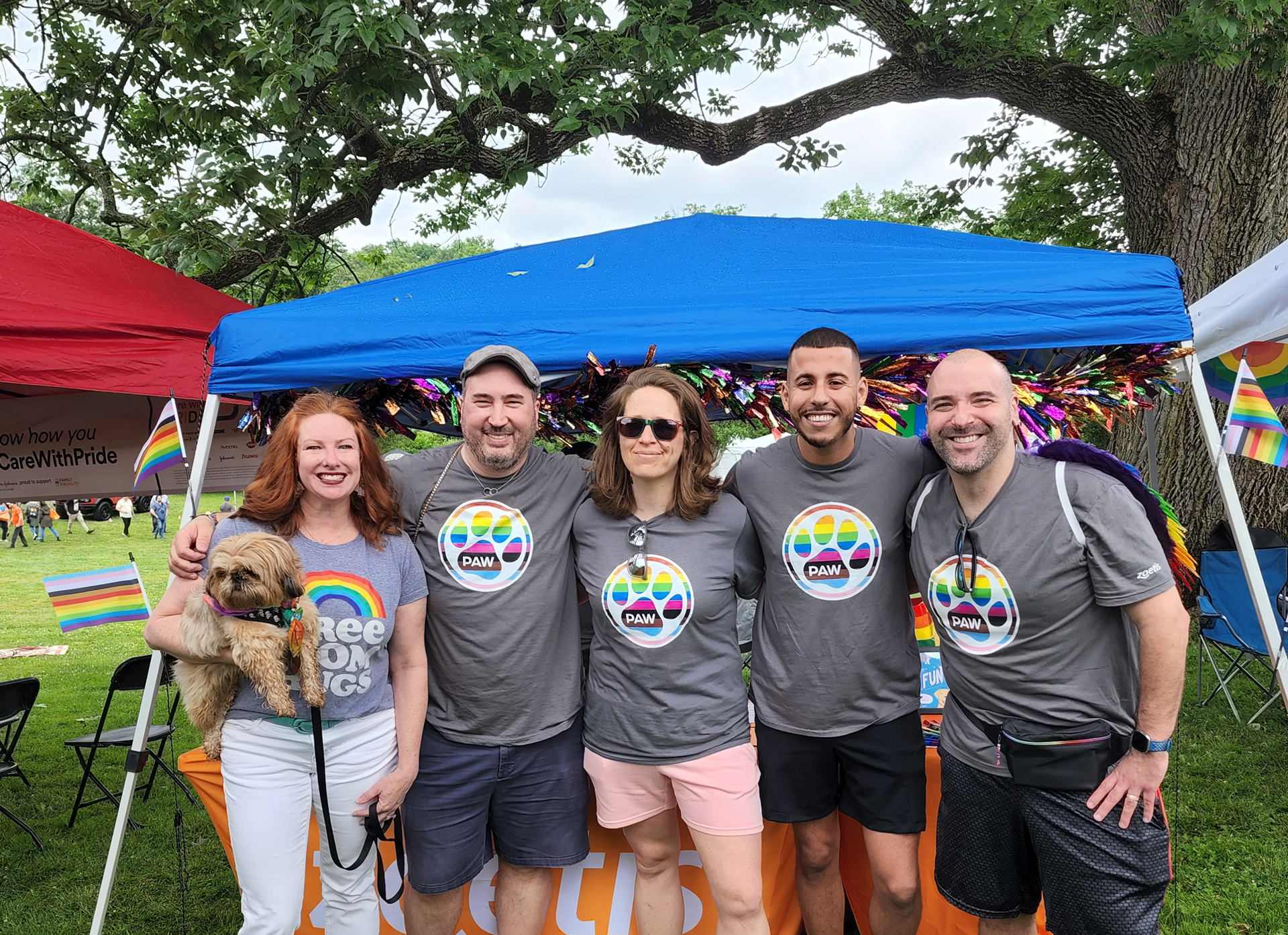 Zoetis Foundation Invites Colleagues to Propose Funding for DE&I Causes in Their Communities
At Zoetis, our colleagues make a difference in their communities by giving back. The Zoetis Foundation wanted to involve Zoetis colleagues as a resource for focusing its grantmaking, while helping colleagues increase their impact. The Foundation collaborated with the Talent, Diversity, Equity, and Inclusion (TDE&I) team to seek recommendations of grant recipients from colleagues regarding causes that matter to them for the Colleague Resource Group (CRG) Philanthropy Grants Program.
Zoetis' eight CRGs bring together colleagues who share similar backgrounds, experiences, or interests to build community and work toward common goals. Their important roles in fostering workplace inclusivity and their missions are closely aligned with how the Foundation strives to prioritize diversity, equity, and inclusion across its focus areas of Education, Well-being and Livelihoods for farmers and veterinarians. The Foundation recognizes CRGs as catalysts to enriching its charitable giving to DE&I causes and is thrilled to see this collaboration come to life.
Through the CRG Philanthropy Grants Program, the Foundation invited Zoetis' CRGs to propose grantee suggestions to the Zoetis Foundation for possible funding. CRGs submitted organizations they felt supported the Foundation's mission and focus areas aligned with the Foundation's values to strengthen DE&I.
Recommended by the Zoetis Early Career Champions (ZECC) CRG, one grant was awarded to the National FFA Organization, the premier youth organization working to prepare its members for careers in agriculture. With this grant, the National FFA Organization alleviated travel costs for a new delegation from the Virgin Islands and 5 other FFA chapters to attend the National FFA Convention and Expo.
We're thrilled to share the other CRG Philanthropy Grants Program recipients for this year. These organizations are working across a wide range of issue areas to create positive impact in our world, demonstrating what's possible when we come together as One Zoetis: