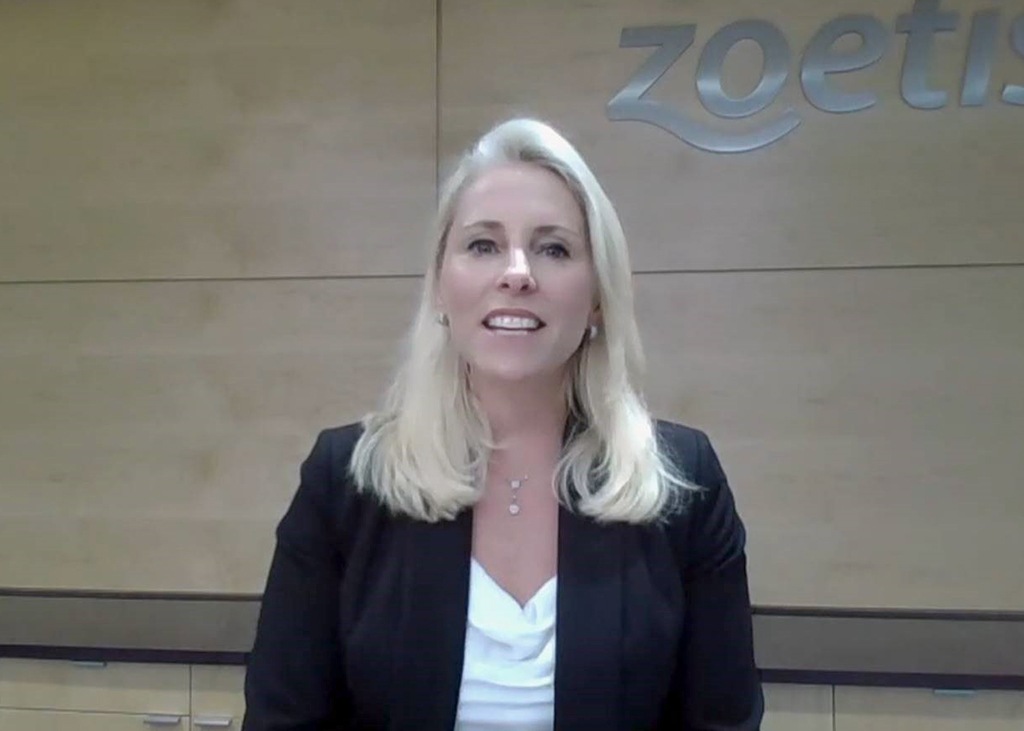 2022 J.P. Morgan Healthcare Conference
January 12, 2022
Kristin Peck presents on how Zoetis is advancing animal care and leading the growing, $45 billion animal health market.
Zoetis CEO Kristin Peck presented at the J.P. Morgan Global Healthcare Conference on January 10, 2022, and was joined by CFO Wetteny Joseph, for a Q&A session with financial analysts immediately following. This premier investor event for the healthcare sector, typically held every January in San Francisco, CA, was virtual again this year.
Advancing Animal Care
In her presentation, Kristin discussed how the Zoetis Purpose – To Nurture Our World and Humankind by Advancing Animal Care – drives everything we do. Her remarks highlighted how Zoetis is well-positioned in a large and growing, $45 billion animal health market that is resilient and essential even in the most challenging economic times. "We have delivered a track record of strong and steady financial performance, based on innovative science and market leadership positions that we are committed to sustaining. We are making investments across our diverse portfolio and operations to scale ourselves for future growth and execution against our strategic priorities," said Kristin.
Kristin also discussed what she sees as major catalysts for growth for Zoetis in 2022, including:
Continued strength in petcare, based on parasiticides, dermatology and pain;
Ongoing expansion in markets outside the U.S., most notably China; and
Acceleration of our diagnostics performance as we build momentum with more reference labs, new products and increased sales and technical services
View the Replay
You may access a replay of the event, including the Q&A session and presentation slides, on the Zoetis Investor Relations website under "Archived Events and Presentations."