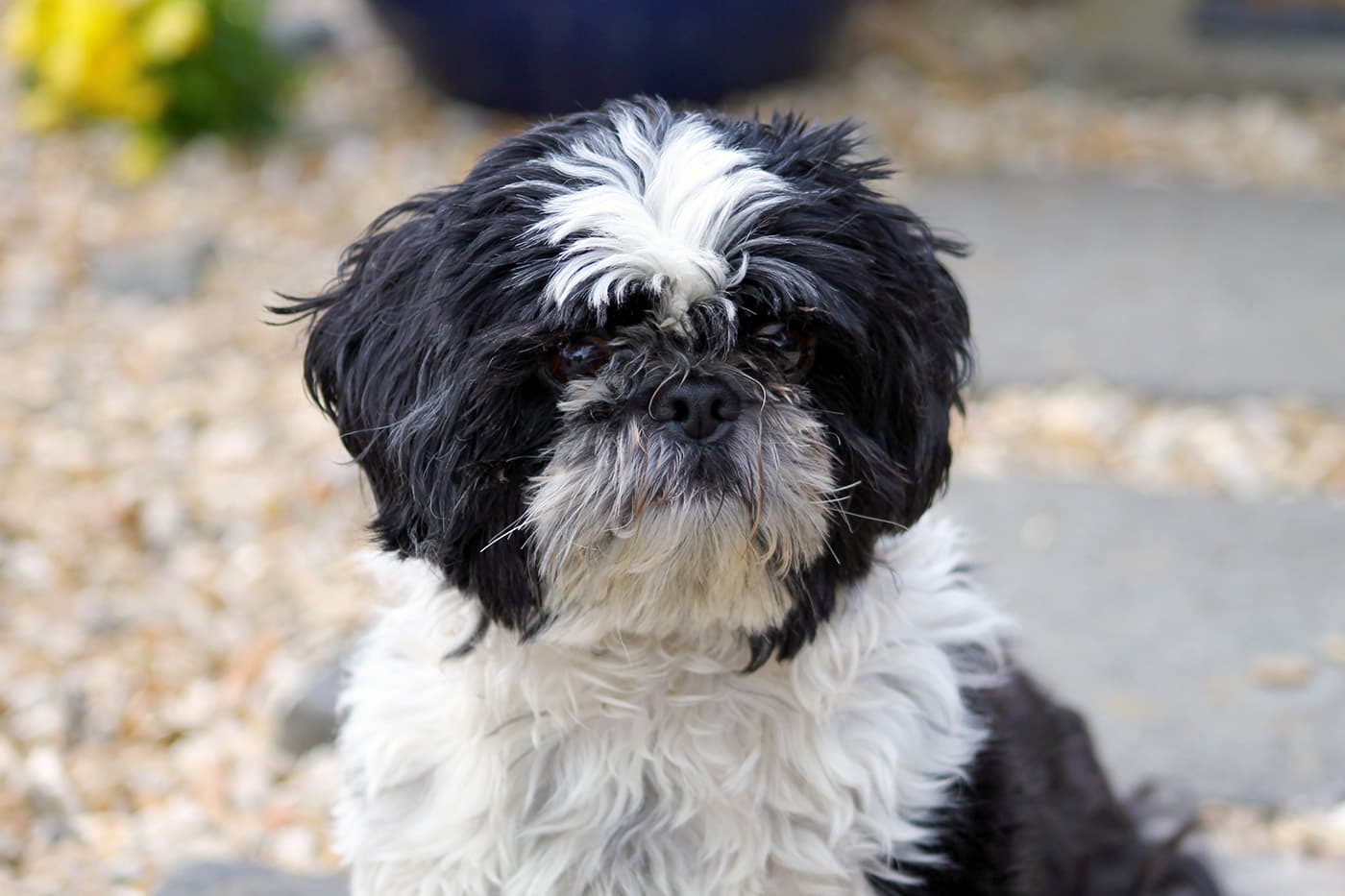 From hurting to healing: Bijou's story
Tony and his 12-year-old Shih Tzu named Bijou are inseparable. "She's my constant companion, and I don't go anywhere without her. She's my only family."
Bijou also is the last link to Tony's wife who passed away. "I've shared more emotional ups and downs and highs and lows with that dog than I have with a lot of people," says Tony. "She's very important to me."
At one point, Tony remembers a change in his precious sidekick. Bijou was scratching and biting her feet more than usual, and her skin was becoming red and inflamed. Tony remembers thinking, "I just wanted my dog to have some relief." This motivated Tony to contact Bijou's veterinarian so he could find out what was making Bijou so itchy.
Dr. Jeff Allen diagnosed Bijou with allergic dermatitis and started her on a two-week trial of Apoquel® (oclacitinib tablet). Tony saw dramatic results in just two days. "She slept through the night. I slept through the night. She was not chewing as much, not scratching as much. Her energy level was coming back. It was like seeing her find herself again."
Bijou feels much better and goes wherever Tony goes! Tony and Bijou are back to doing everything together "without fear of her start[ing] a whole downward spiral again," notes Dr. Allen.
The important thing is Tony recognized Bijou's signs of itchiness as unusual. He consulted with Bijou's veterinarian to find the cause of the itch and to get Bijou on an effective treatment to relieve the itch. Dr. Allen says, "Never underestimate the power of the human-animal bond." Because the itchiness was addressed, "they [Tony and Bijou] are enjoying each other and life in general."
Visit the Apoquel site to watch Bijou's story and to learn more about how an innovative treatment has changed her life—and the lives of those who love her.
Published on August 30, 2022
---
INDICATION: Control of pruritus associated with allergic dermatitis and control of atopic dermatitis in dogs at least 12 months of age.
IMPORTANT SAFETY INFORMATION: Do not use Apoquel in dogs less than 12 months of age or those with serious infections. Apoquel may increase the chances of developing serious infections, and may cause existing parasitic skin infestations or pre-existing cancers to get worse. Consider the risks and benefits of treatment in dogs with a history of recurrence of these conditions. New neoplastic conditions (benign and malignant) were observed in clinical studies and post-approval. Apoquel has not been tested in dogs receiving some medications including some commonly used to treat skin conditions such as corticosteroids and cyclosporines. Do not use in breeding, pregnant, or lactating dogs. Most common side effects are vomiting and diarrhea. Apoquel has been used safely with many common medications including parasiticides, antibiotics and vaccines. See full Prescribing Information at Apoquel.com/pi.