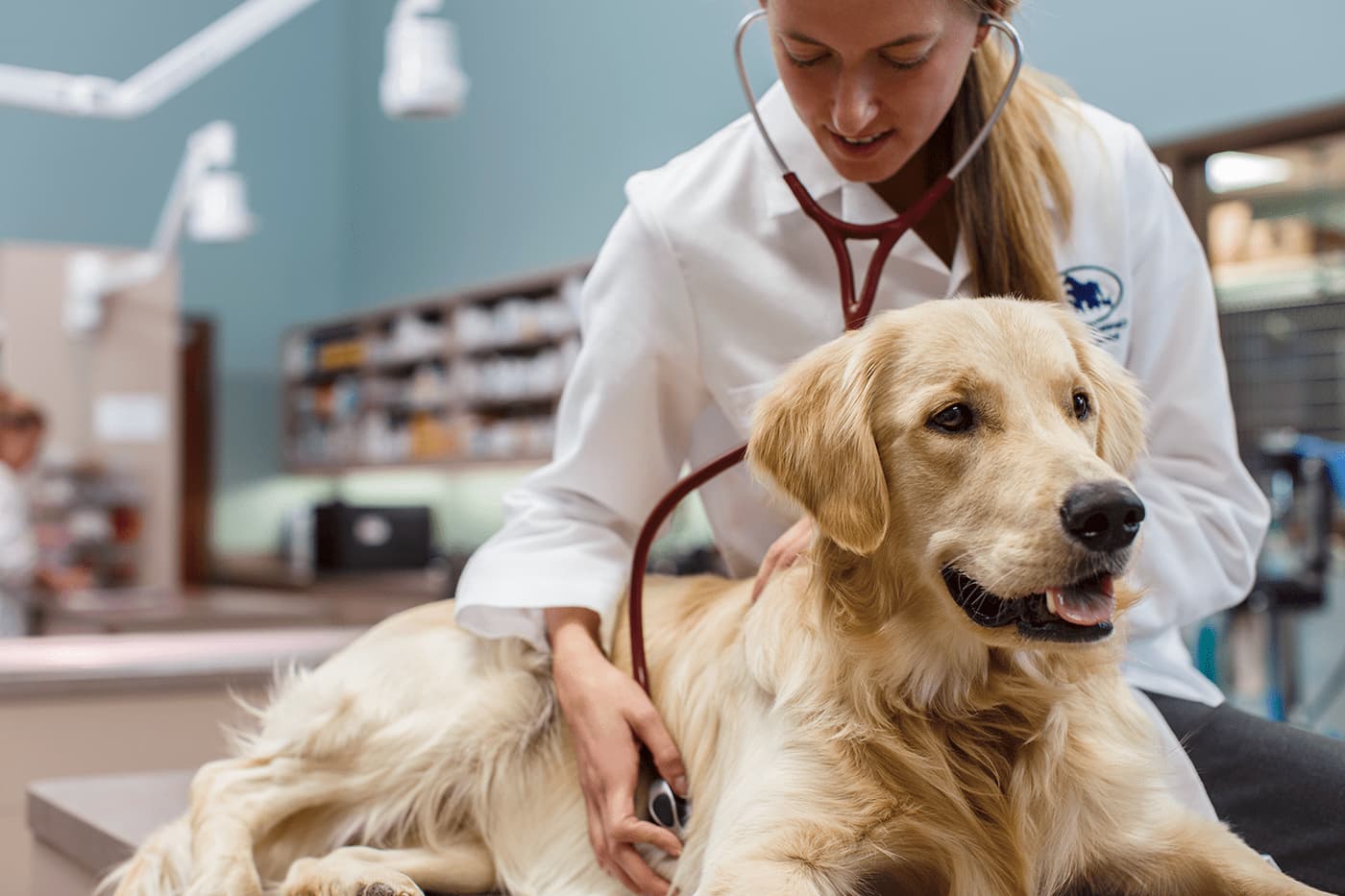 To Help Advance Animal Health, We Must Support the Well-being of Those Who Care for Them
May 17, 2022
During the pandemic, people and families have adopted more pets around the world, underscoring the need for a thriving and resilient veterinary profession. While working with animals can be meaningful and rewarding, veterinarians face unique challenges related to well-being, from compassion fatigue to financial stress related to the cost of veterinary school.
To help address these challenges as well as to advance opportunities for veterinarians around the world, Zoetis has committed an initial $35 million over five years to the Zoetis Foundation, which recently announced its first round of 2022 grants with an initial $4.9 million in funding to support 20 initiatives based in 19 countries. The Foundation's work focuses on three grantmaking priorities: Education, Well-Being, and Livelihoods.
"People who care for animals are at the center of everything we do. As veterinarians and farmers continue to face mounting challenges, we are thrilled to fund a variety of organizations that are identifying innovative solutions and making a positive impact in our communities," said Jeannette Ferran Astorga, President of the Zoetis Foundation and Executive Vice President, Corporate Affairs, Communications and Sustainability at Zoetis.
In 2021, the Zoetis community mourned the loss of an esteemed and beloved U.K.-based colleague and veterinary surgeon, Dr. David Bartram. Among his many contributions, Dr. Bartram was an ardent mental health advocate and internationally renowned researcher on mental health issues. In tribute to his memory and lasting impact on the veterinary profession, the Zoetis Foundation is funding a PhD scholarship program at the University of Glasgow to enhance understanding of suicide risk in veterinarians, help inform suicide prevention, and improve mental wellness resources for veterinarians.
We want to emphasize the importance of physical and mental health in the industry and shed light on the impactful work being done to improve veterinary well-being. The Zoetis Foundation is honored to support the work of Shanti Project and American Association of Veterinary Medical Colleges (AAVMC), underscoring the importance of well-being for veterinary medical education and our veterinary healthcare teams.
Through its partnership with Shanti Project, the Zoetis Foundation supports the Veterinary Mental Health Initiative (VMHI) in the United States that currently provides evidence-based, culturally-competent, and multi-level mental health support services to veterinarians by expert doctorate-level clinicians. With several weekly professionally facilitated peer support groups and individual one-to-one sessions, the VMHI addresses mental health concerns tailored to veterinary medicine, and helps veterinarians who diligently and compassionately care for animals and their humans.
The Zoetis Foundation is also thrilled to support the work of two AAVMC initiatives creating innovative, evidence-based solutions to advance veterinary well-being. Through their "Well On Our Way" program, AAVMC is partnering with VMHI to develop an online well-being education series from experts within the profession to provide psycho-education for veterinary professionals that can enhance occupational satisfaction. The series expands access and knowledge to all veterinary professionals looking for evidence-based ways to develop their work-related skills on topics such as improving coping abilities to process stress and grief, creating a healthier work-life integration, establishing better boundaries at work, and renewing a love for veterinary medicine.
Research shows that organization-based interventions are more effective in reducing clinician burnout than interventions targeted at individuals. AAVMC's Pathways to Change (P2C) program creates organizational well-being solutions for veterinary medical education using design-thinking and change management practices. The P2C program helps guide and empower academic leaders at veterinary medical education institutions to combine design-thinking with a systems approach to create sustainable change at their colleges that positively impact the wellbeing of their academic communities. This program supports college leaders who are eager to innovate with an opportunity to shape the future direction of veterinary medical education around the world.
We are inspired by our grantees' dedicated work to help alleviate mental health challenges facing veterinary professionals around the world. For more information on Zoetis Foundations' commitment to veterinary and farmer well-being visit the website and stay tuned for more updates throughout the year.