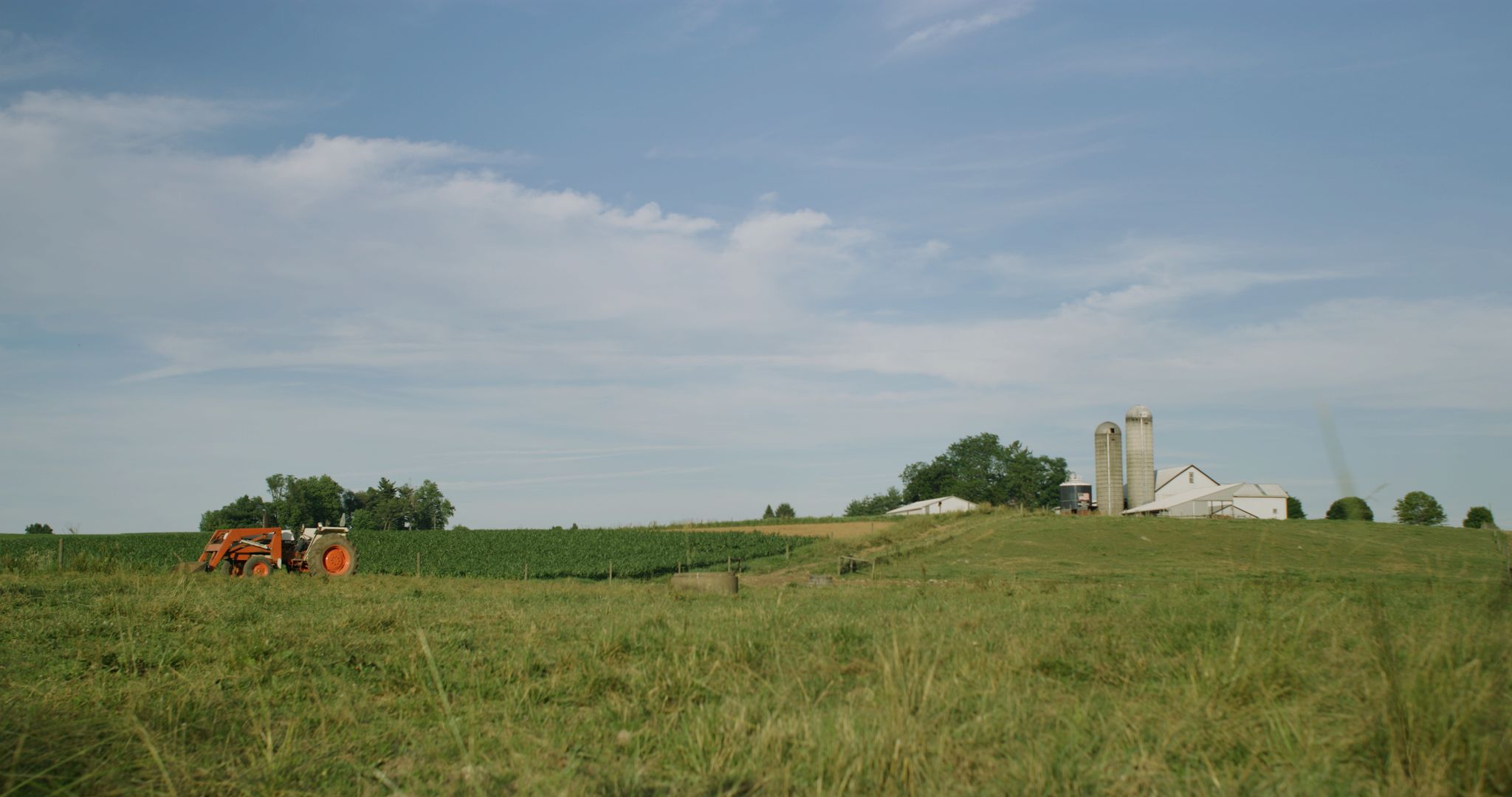 Advancing Dairy Farmer Livelihoods in the Northeastern U.S. Through Resilient Agriculture
Dairy farmers play a leading role in feeding a growing world. They are also often valued by local customers and crucial for supporting rural economies. Today, however, in the Northeastern U.S., many of these dairy farms are faced with increased competition caused by consolidation across the U.S. dairy industry, and a lack of milk processors in the region. These developments have serious implications for farmers' livelihoods and jeopardize the rich history of dairy farming in the region.
To help Northeastern farmers and support sustainable food systems amidst a changing dairy production landscape and growing climate change concerns, environmental and conservation practices are paramount. Like many farmers and growers, U.S. dairy producers are confronted with challenges to successfully manage farm productivity and profitability while prioritizing sustainability. For example, dairy farmers can struggle with maintaining a sustainable feed supply and manure management. Due to limited access to broadband and technical assistance, farmers face challenges using digital technology tools to improve operations. And the cost of farm practice changes and data digitization is often prohibitive for a small dairy. Without these tools and proper nutrient management processes in place, dairies can encounter issues with excessive nutrient and sediment runoff into streams and rivers, posing a risk to water quality and the surrounding fish and wildlife habitat.
To help reduce the financial and technical barriers to building sustainable supply chains that will help increase food security, enhance agricultural conservation, and support thriving farm communities, such as the dairy farms in the Northeast, the Zoetis Foundation has helped fund a new initiative through a grant to the National Fish and Wildlife Foundation (NFWF) – The Sustainability Consortium's (TSC) Resilient Agriculture Accelerator Fund (RAAF). Zoetis Foundation will support the fund in its efforts to sustain farmers, the environment, and wildlife by increasing outreach and technical assistance to an estimated 400 farmers and support implementation of conservation improvements on 40 dairy farms. Zoetis Inc. is a member of The Sustainability Consortium.
Established by TSC and managed in cooperation with NFWF, the initiative will leverage federal, state, and private foundation funds to help scale resilient agriculture through technical and financial assistance that will mitigate the costs necessary for dairy and row-crop farmers to implement regenerative practices, such as improved manure management and crop production techniques. The fund will also provide technical assistance to support farmers' transition to digital solutions such as farm management information systems, which can lead to increased operational efficiency, lower costs, improved manure and nutrient management and associated conservation benefits for fish and wildlife.
Successful cattle operations depend on healthy grazing lands and through techniques such as invasive species management, efficient irrigation and fertilization, and better stormwater management. These management practices also help to conserve wildlife habitat, helping American woodcock, turkey, deer, and a wide variety of other wildlife thrive on quality grasslands. With these changes in practice, dairy producers can also communicate improved sustainability practices to their customers.
As stewards of the land, livestock farmers can help ensure healthy ecosystems and a thriving agricultural supply chain for generations to come, and the Resilient Agriculture Accelerator Fund will help these farmers develop more sustainable businesses through tools to drive economic viability, thrive in increasingly dynamic marketplaces, and help protect family legacies. The Zoetis Foundation is proud to support innovative solutions that advance opportunities for veterinarians and livestock farmers.