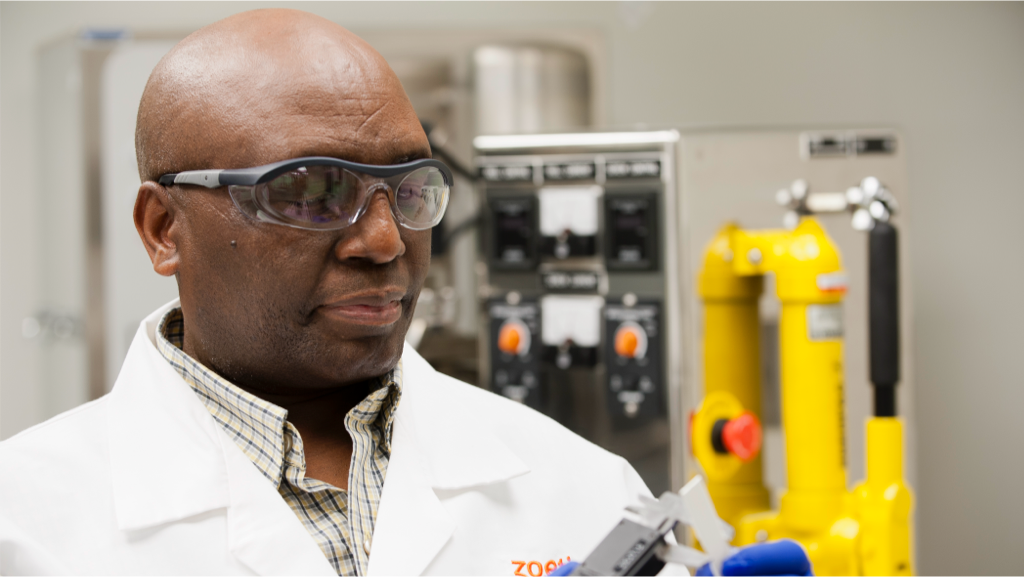 Animals: Innovation in Animal Health
Combat Diseases
ASPIRATION
Combat diseases that pose the greatest risk to animals and humans

TARGET
Leverage the Zoetis Center for Transboundary and Emerging Diseases to develop vaccines for high-impact emerging diseases globally
Invest in R&D for emerging infectious diseases
2021 PROGRESS
Continued to invest in developing vaccines and diagnostics against emerging infectious disease including Severe Acute Respiratory Syndrome Coronavirus-2 (SARS-CoV-2), Foot-and-Mouth Disease (FMD) and African Swine Fever (ASF).
Progress: In partnership with Texas A&M University, we opened the Transboundary and Emerging Disease Vaccine Development Facility in College Station, Texas.
TARGET
Provide our innovative vaccines to all relevant markets via tenders or other go-to-market pathways
2021 PROGRESS
Secured a contract to provide rabies vaccine to the World Organization for Animal Health (WOAH formerly the OIE) Rabies Vaccine Bank. Represent on the OIE United Against Rabies Committee to develop implementation strategies for the OIE Zero By 30 Program to combat human rabies.
With at least 75% of emerging infectious diseases, including COVID-19, having an animal origin, understanding the connection between animal health and human health is more important than ever. We organize our response to outbreaks of infectious diseases through our Center for Transboundary and Emerging Diseases (CTED). We mobilize scientific resources from across the company and work closely with leaders from government, health organizations, and the veterinary and livestock agricultural communities to identify infectious disease threats early and develop solutions to help rapidly control them.
Our expertise in animal diseases and proven process of identifying emerging infectious diseases led us to develop SARS-CoV-2 diagnostic tests and a vaccine for animals. We continue to make advancements with Foot-and-Mouth Disease and aim to develop a vaccine that can help protect pigs against African Swine Fever.
To further our commitment to combat disease that affect animals and people, we were appointed by the OIE as one of the two approved vaccine suppliers to the Rabies Vaccine Bank for four years. The bank was created to provide governments and non-governmental organizations, particularly in development countries, with a reliable supply of quality vaccines at an acceptable price. Our involvement will help contribute to the OIE's members' objectives to reach zero human deaths from dog-mediated Rabies by 2030 (Zero by 30 Program).
In 2021, together with Texas A&M University's Health Science Center for Innovation in Advanced Development and Manufacturing (CIADM), we opened the Transboundary and Emerging Disease Vaccine Development Facility in College Station, Texas. The facility is focused on accelerating the development of transboundary and emerging disease vaccines – including those for Foot-and-Mouth Disease (FMD). While FMD vaccines are the initial focus of the center's vaccine development, the facility can be expanded to accommodate vaccine development for other emerging diseases in the future.
Foot-and-Mouth Disease (FMD) is a severe and highly contagious viral disease. The FMD virus causes illness in cows, pigs, sheep, goats, deer and other animals with divided hooves. FMD is not a public health or food safety threat; however, an outbreak would have severe economic impact.
African Swine Fever (ASF) is a highly contagious, infectious animal disease. As a viral disease impacting only pigs and not people, it is not a public health threat or a food safety concern. However, outbreaks of ASF have an enormous negative impact on producers' livelihoods and food supply.
Rabies is the oldest disease known to affect both animals and humans and yet is still responsible for the death of an estimated 59,000 people globally each year, according to the World Organization for Animal Health.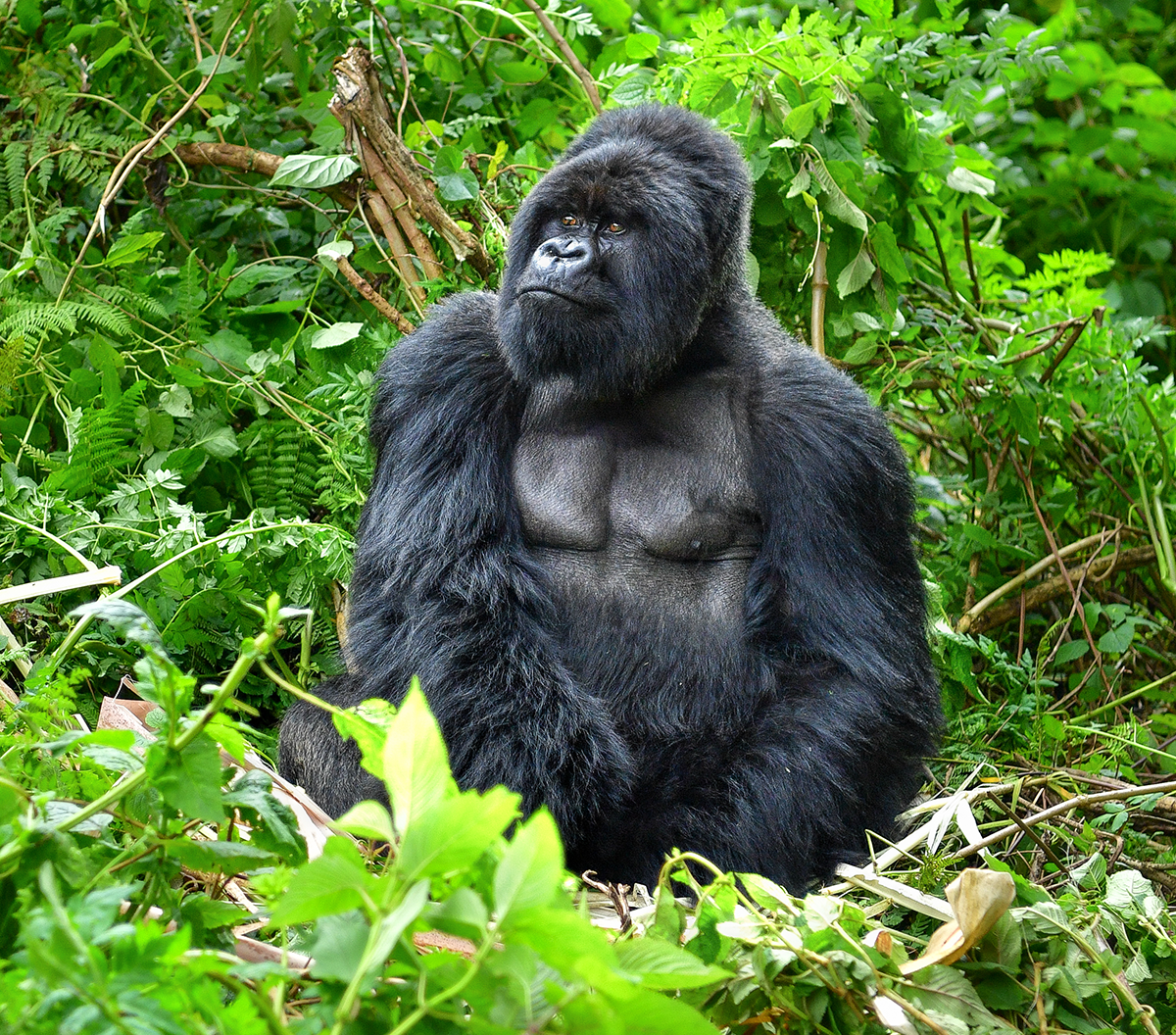 Developing our COVID-19 Vaccine
Given the concerns about SARS-CoV-2 in zoo animals, Zoetis developed a vaccine that could be used in animals and since the beginning of 2021 has donated over 26,000 doses of our COVID-19 vaccine to over 240 zoos, conservatories, sanctuaries, and other animal organizations located in over a dozen countries including Canada, Chile, and the United States. This use was authorized on a case-by-case basis by the U.S. Department of Agriculture, appropriate state veterinarians and individual countries' regulatory authorities. Based on information received from zoo veterinarians, we expect that our single experimental COVID-19 vaccine formulation will be effective in helping to protect the health and well-being of more than 300 mammalian species—what we believe is an unprecedented success story.
+26,000
COVID-19 vaccine doses donated
+240
zoos, conservatories, sanctuaries and other animal organization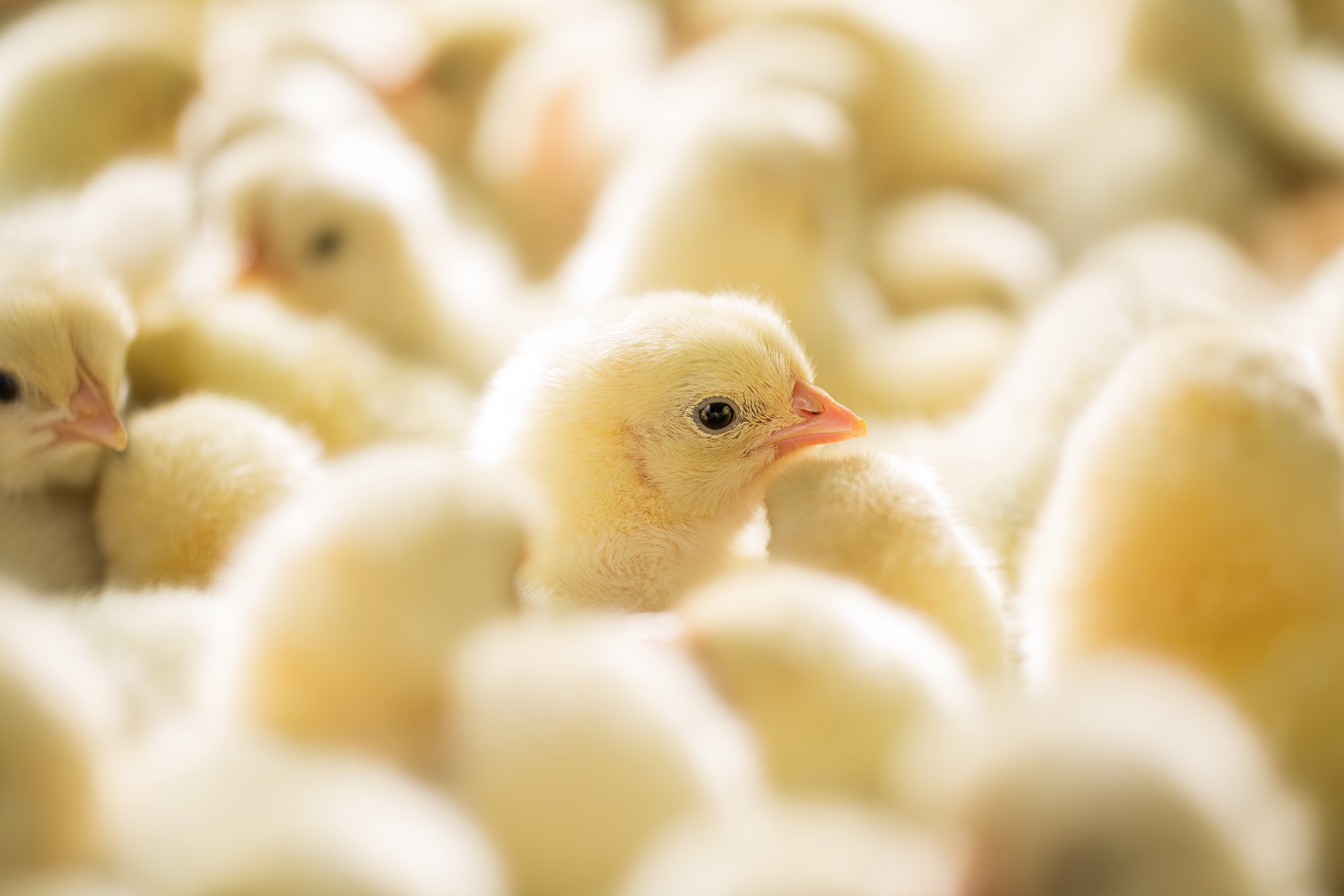 Up Next: Animals
Antibiotic Stewardship