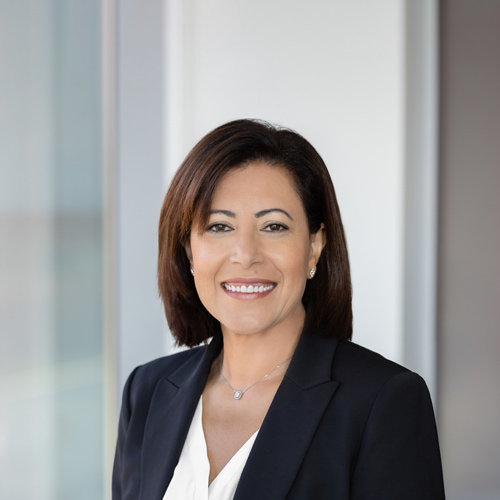 Executive Team
Wafaa Mamilli
Executive Vice President, Chief Digital & Technology Officer and Group President for China, Brazil and Precision Animal Health
Wafaa Mamilli is Executive Vice President, Chief Digital & Technology Officer and Group President for China, Brazil and Precision Animal Health at Zoetis – the world's leading animal health company and a member of the Fortune 500.
In this role, she is responsible for driving the accelerated growth of two key markets and the company's precision animal health businesses and advancing our customer experience programs. In addition, she oversees Zoetis' digital and data analytic strategies as well as the information technology (IT) and cybersecurity teams. Previously, she served as chief information & digital officer for Zoetis.
Before joining Zoetis in 2020, Mrs. Mamilli was with Eli Lilly and Company for 20 years, where she held a variety of international roles with increasing responsibility, and ultimately served as the global chief information officer for the company's business units.
Mrs. Mamilli is the recipient of the 2022 MIT Sloan CIO Leadership Award, which honors executives who lead their organizations to deliver exemplary levels of business value through the innovative use of IT. In addition, she was named to Forbes' CIO Next List, recognized among 50 influential technology leaders who are redefining the CIO role and driving innovation.
Mrs. Mamilli serves on the board of directors of Fiserv, Inc., a global provider of payments and financial services technology solutions. She earned a master's degree in Computer Science from INSEA in Rabat, Morocco, and a master's degree in Business Applications of Information and Technology from Université Rennes in Rennes, France. She also completed the Advanced Management Program at Harvard Business School.