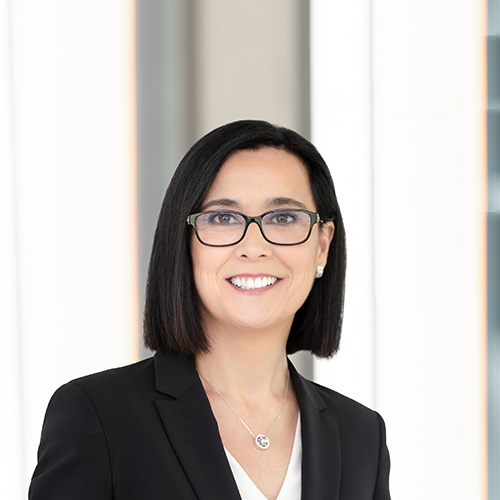 Ester Banque
Executive Vice President and President, U.S. Operations
Ester Banque is Executive Vice President and President, U.S. Operations for Zoetis, the world's leading animal health company and a member of the Fortune 500 and is responsible for U.S. commercial operations. An accomplished global senior executive, she has over 30 years of experience driving commercial excellence in health sciences at leading pharmaceutical companies.
Prior to joining Zoetis in 2023, Ms. Banque was Senior Vice President and General Manager of Bristol Myers-Squibb's (BMS) U.S. Hematology and Cell Therapy Business, where she led the transformation of a portfolio – from major patent exclusivity losses to accelerating the launch of five products. She first joined BMS as SVP & Head of Intercontinental Markets, managing operations across five continents and 70 countries. She led the business to double-digit growth and established an inclusive culture in addition to leading her team through the integration with Celgene.
Before joining BMS, Ms. Banque spent 25 years at Novartis where she held a variety of roles with increasing responsibility and led the successful launch of Cosentyx, the company's largest blockbuster in both Europe and the U.S. While at Novartis, she also served as the General Manager of Oncology in Germany.
As a member of the LGBTQ+ community, Ms. Banque is widely recognized for her work as a champion and role model for diversity and inclusion. She is the recipient of numerous awards including most recently 2023 WeQual Specialist Award and 2021 PharmaVoice 100 DE&I Champion Award.
A native of Spain, Ms. Banque holds a bachelor's degree in Chemistry from the Universitat Autónoma Barcelona and MBA and Post-graduate in Pharmaceutical Marketing from IDEC/Universitat Pompeu Fabra.