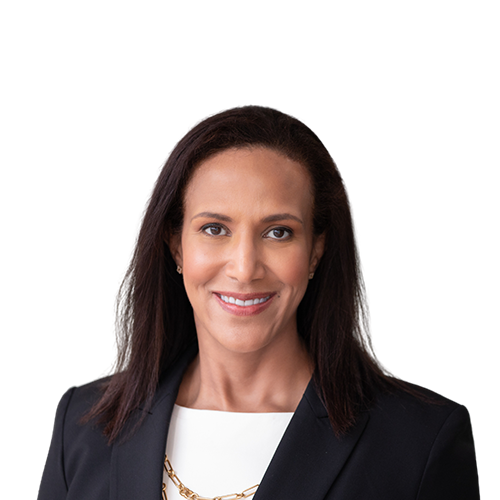 Board of Directors
Vanessa Broadhurst
Zoetis Board Member since 2022
Ms. Broadhurst is currently Executive Vice President, Global Corporate Affairs at Johnson & Johnson, where she is a member of the company's Executive Committee. At Johnson & Johnson, Ms. Broadhurst leads the company's global marketing, communication, design and philanthropy functions, in addition to having oversight of Johnson & Johnson Health & Wellness Solutions.
Prior to her appointment to the Executive Committee in 2022, Ms. Broadhurst was Company Group Chairman, Global Commercial Strategy for Pharmaceuticals. In that role, she led a team focused on commercialization and launch strategies across the company's broad pipeline of products, spanning six therapeutic areas. Additionally, she had oversight of global value and access, global commercial data sciences, and global medical affairs across the portfolio of pharmaceutical products.
Ms. Broadhurst was named one of the "2020 Most Influential Black Executives in Corporate America" by SAVOYmagazine. She has also been recognized as "Healthcare Champion of the Year" by the National Association for Female Executives, and "Top Blacks in Healthcare" by Blackdoctors.org.
Ms. Broadhurst serves as a member of The Executive Leadership Council (ELC), a preeminent association of Black business leaders, which focuses on board and executive leadership development, philanthropy, skills and talent development. She is also a Board member of the Ad Council, an American nonprofit organization that produces, distributes, and promotes public service announcements on behalf of various sponsors, including non-profit organizations, non-governmental organizations and agencies of the United States government. She received a Master of Business Administration from the Ross School of Business at University of Michigan, where she was a Consortium Fellow, and a Bachelor of Arts degree from the University of Colorado, Boulder.