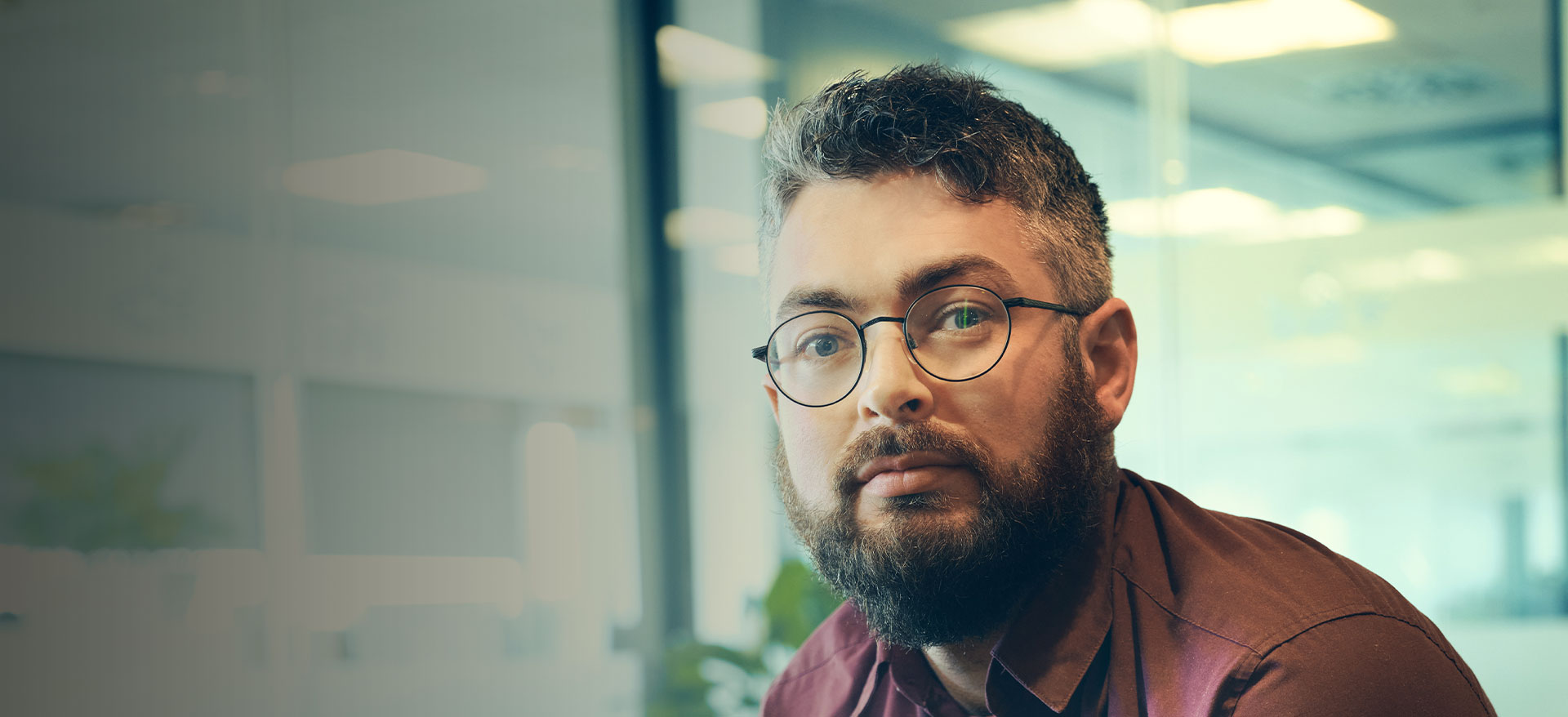 Communities: Care and Collaboration
Sustainability Program Governance
ASPIRATION
Create a sustainable governance framework
TARGET
Integrate sustainability into our strategic planning and resource allocation processes
2022 PROGRESS
Through our Driven to Care strategy, continued to embed sustainability goals and aspirations into our key business functions. Compensation paid to our Executive Team members under our annual incentive plan continues to be tied to shared and individual objectives organized around our six strategic priorities, including Advance Sustainability in Animal Health for a Better Future.
Zoetis is driven by a singular purpose: to nurture our world and humankind by advancing care for animals. As the world's leading animal health company, sustainability and ESG issues are important priorities for our Board of Directors, CEO and senior management, and cascades across our enterprise. Our Executive Vice President, Corporate Affairs, Communications and Chief Sustainability Officer, who reports directly to the CEO and is a member of the Zoetis Executive Team, helps define the ESG agenda and provides daily management and oversight of our global sustainability initiatives and goals. While the Chief Sustainability Officer guides our goals and direction, our sustainability priorities are embedded throughout the organization and key business functions. To drive further accountability, compensation for members of our Executive Team is based on multiple business objectives, including the management of the company's sustainability initiatives.
In early 2022, we changed the name of our Corporate Governance Committee to the Corporate Governance and Sustainability Committee to reflect its primary responsibility for overseeing strategies, initiatives, activities and disclosures regarding ESG and sustainability, including climate, citizenship and public affairs matters. The Committee also coordinates the ESG activities of our other Board committees and reports regularly to the full Board on the progress of the company's sustainability initiatives. The Chief Sustainability Officer provides periodic updates to the full Board and to the Corporate Governance and Sustainability Committee. Each Committee of the Board of Directors also contributes to the oversight of Zoetis' sustainability program and strategy and helps inform the Board's ultimate oversight.
Additional information about our corporate governance practices, including committee charters and other governance documents can be found on the Corporate Governance section of our website www.zoetis.com.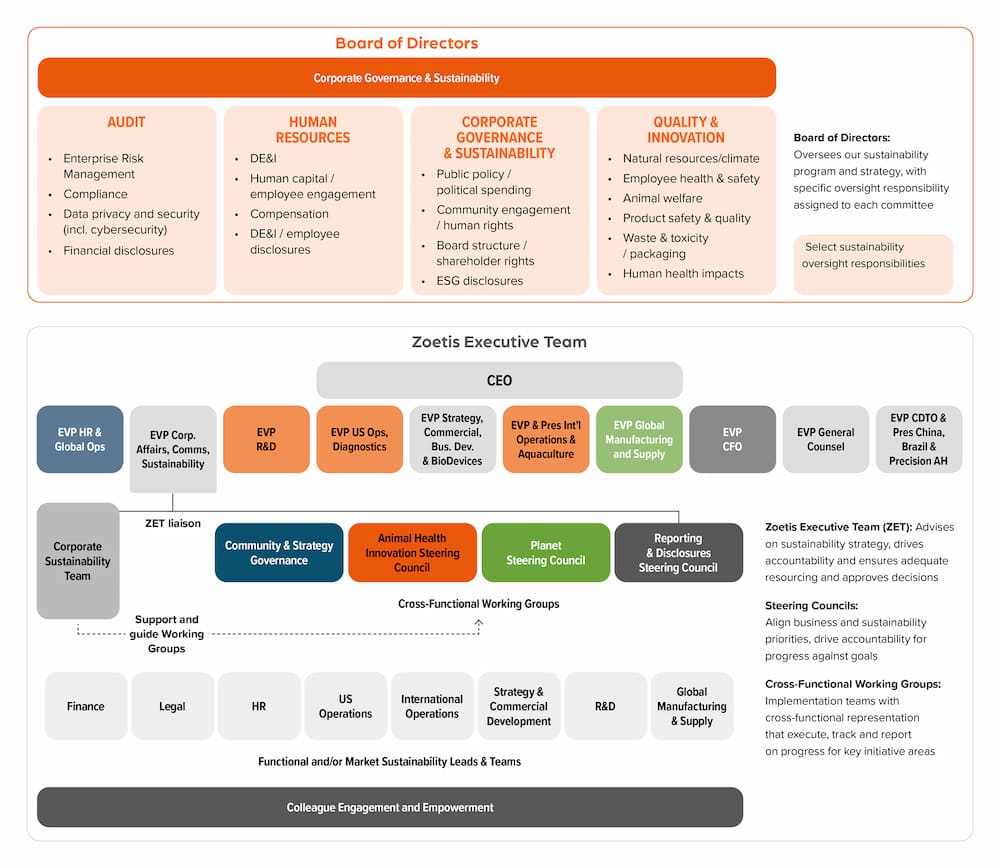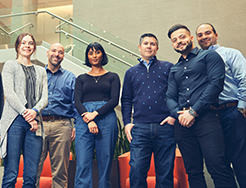 See how our colleagues are making the difference toward a better world by helping us achieve our Driven to Care commitments to Communities, Animals and the Planet.
Learn more

Up Next: Communities
Caring for
Our Colleagues