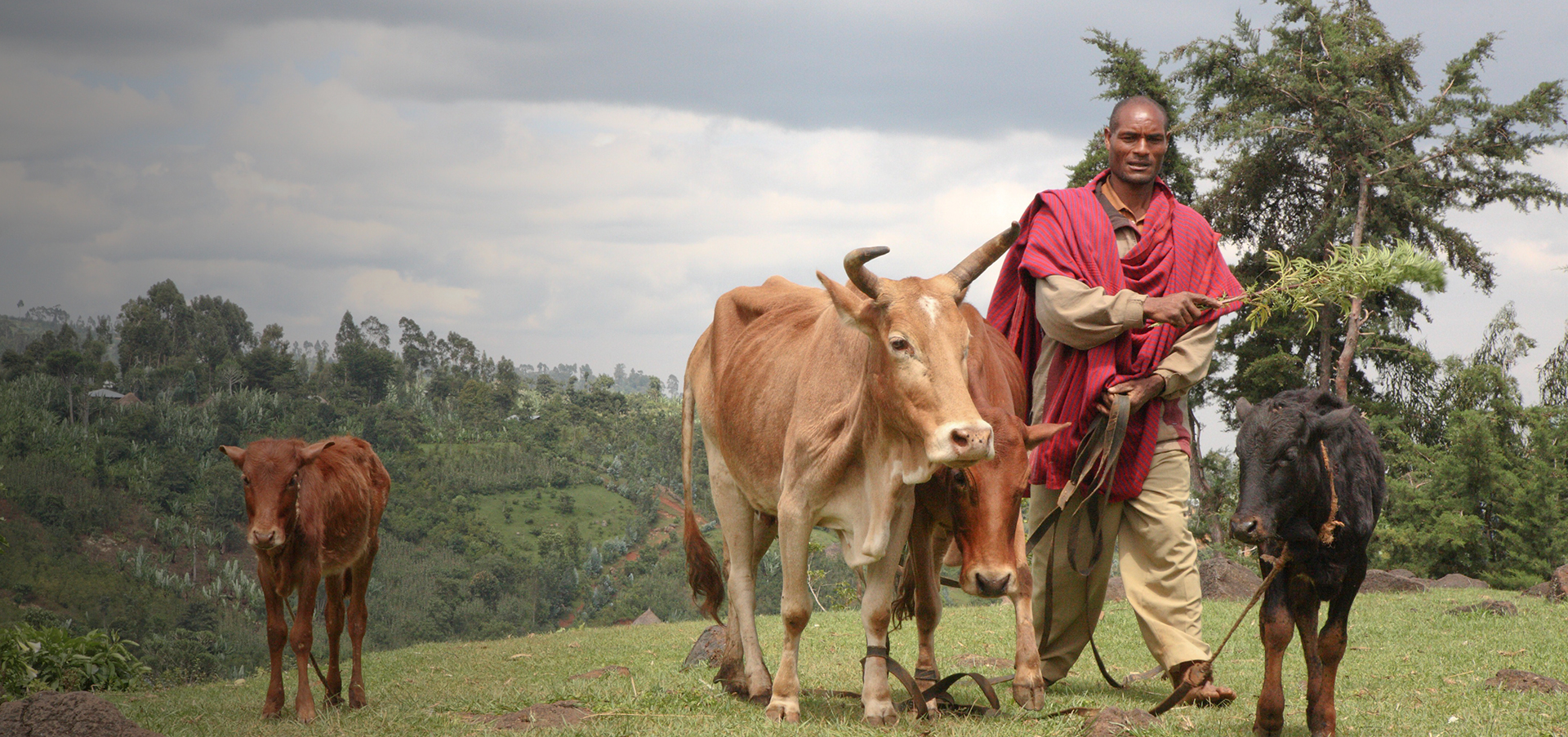 Animals: Innovation in Animal Health
Advancing Sustainable Livestock Production in Africa
In line with our purpose to nurture the world and humankind by advancing care for animals, we focus on supporting customers in underserved rural communities working to predict, prevent, detect and treat illness in animals and to address unmet medical needs. Through this, we also support a shift from disease treatment to prevention, thus reducing use of antimicrobials in livestock.
Our African Livestock Productivity and Health Advancement (A.L.P.H.A.) initiative, co-funded with the Bill & Melinda Gates Foundation, helps to improve livestock health and positively impact farmers' livelihoods in Sub-Saharan Africa. The initiative began in 2017 in Uganda, Nigeria, and Ethiopia, and later expanded into Tanzania.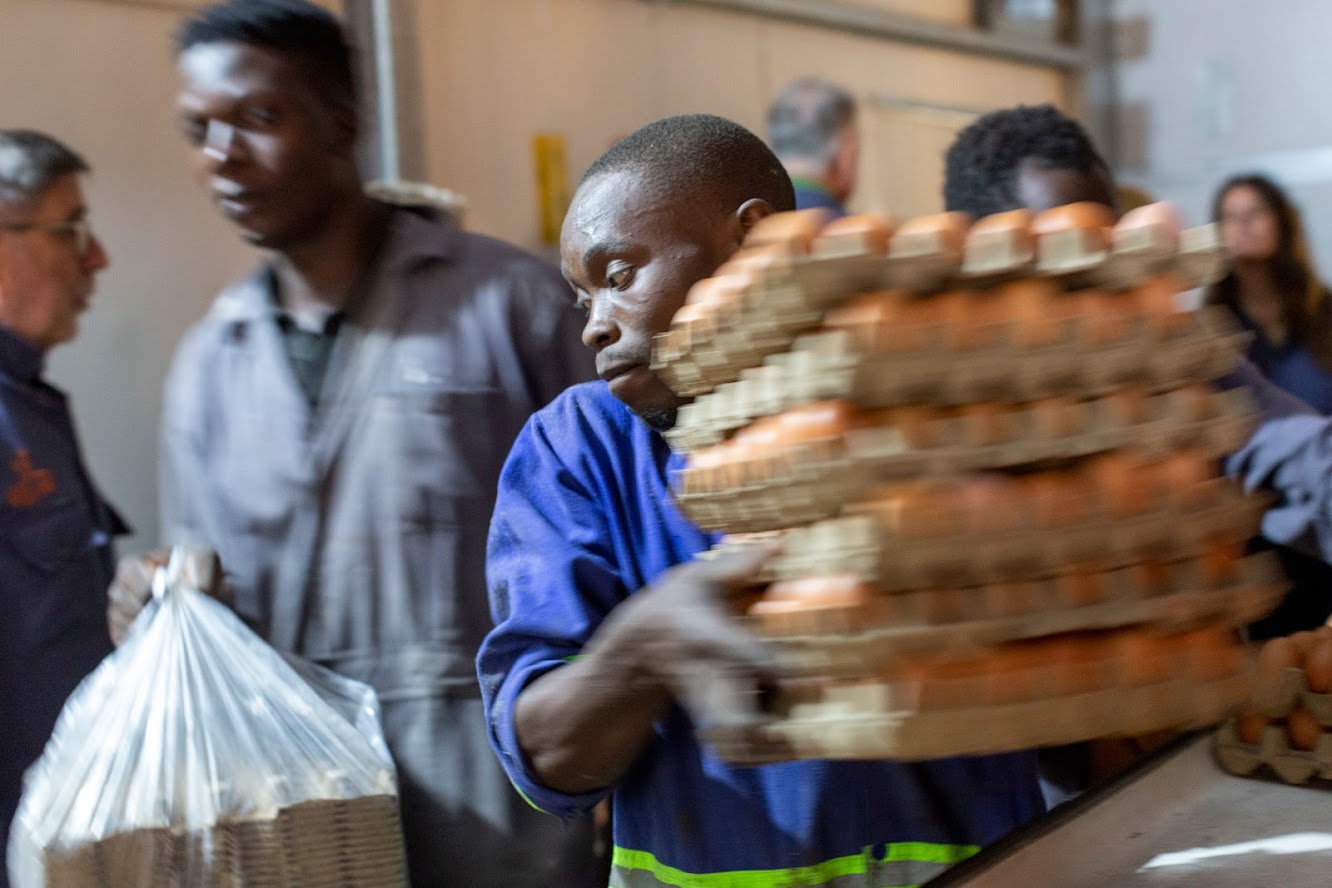 The A.L.P.H.A. initiative has made progress against three major areas: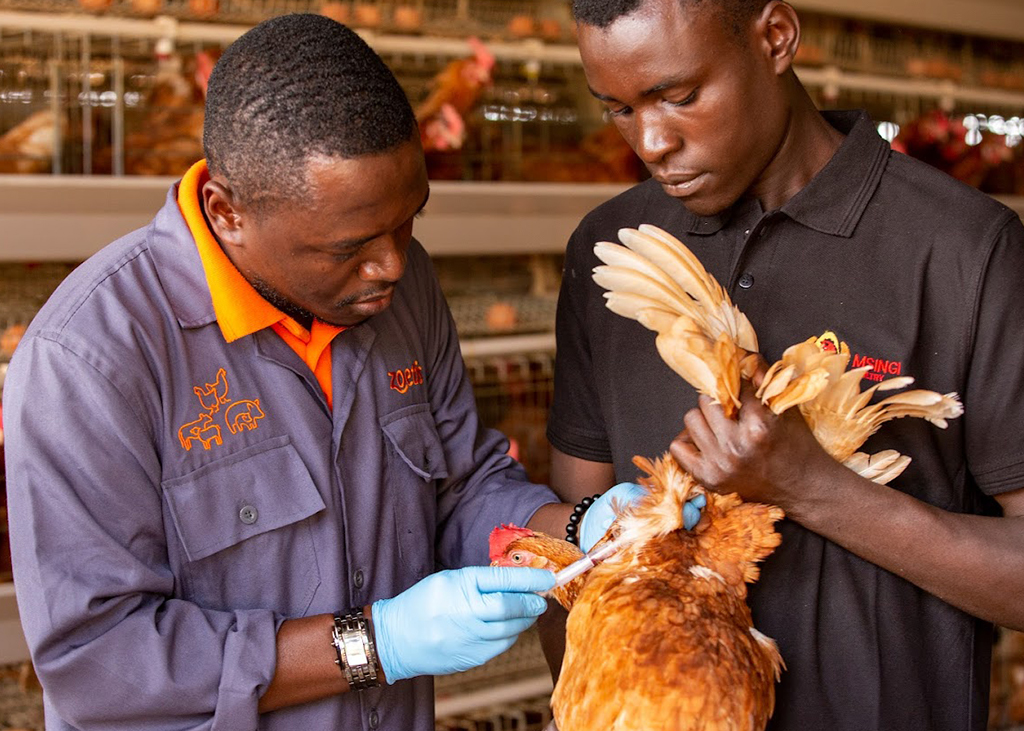 Access to Veterinary Care
There are now 35 commercially available products in Nigeria, Uganda, Ethiopia and Tanzania; countries which had zero products available prior. The initiative promotes sustainable impact by leveraging the entrepreneurship and innovation of people who care for livestock in SSA, simultaneously advancing medicalization, supporting farmer and veterinarian livelihoods, and the overall value chain for all stakeholders involved including Zoetis.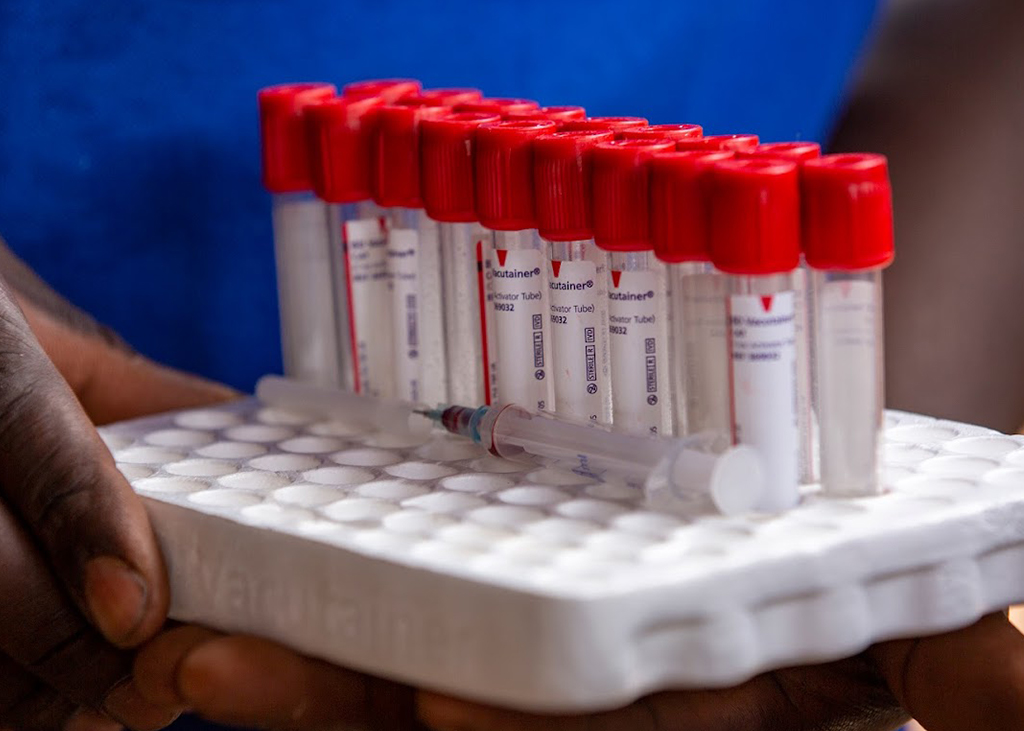 Diagnosing Diseases
To date, A.L.P.H.A. has established 16 fully operational serology labs in SSA, providing technical support and education through in-person and train-the-trainer programs to promote the easy integration of diagnostics into farmers' animal care routines. A full consultancy service complements diagnostic results to help recommend appropriate disease treatment and future prevention measures, and a purpose-built digital app called LabCards further enhances ease of use by improving communication and interpretation of results.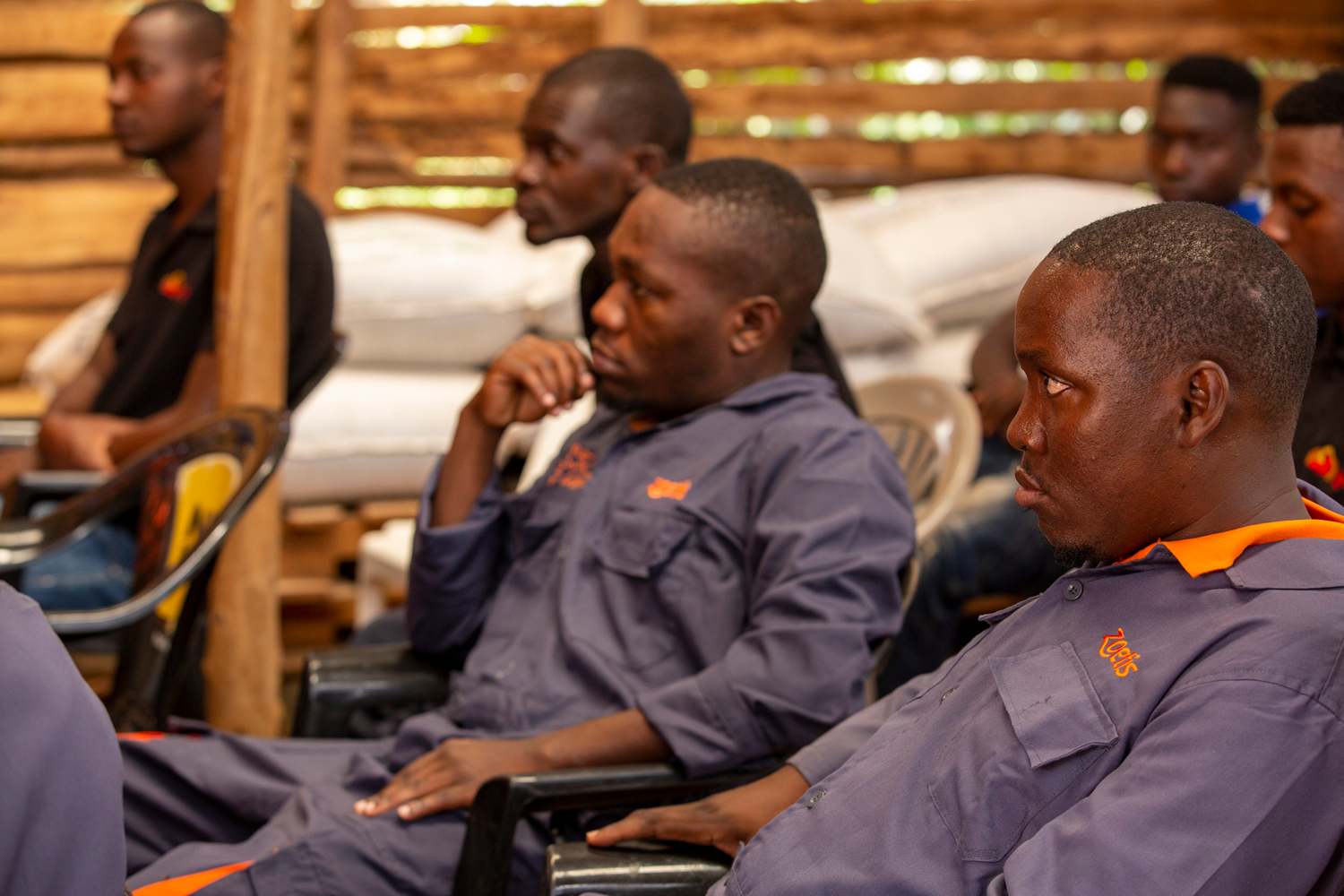 Training and Education
To date, Zoetis has trained more than 26,000 farmers, veterinarians and para‑veterinarians, 30% of whom are women. These trainings have been very important in generating awareness for livestock health and welfare, and in ensuring that veterinary interventions such as prevention and treatment are used appropriately to have maximum impact to livestock health and productivity and farmers livelihoods.
Now in its fifth year, the Zoetis A.L.P.H.A. initiative has dramatically improved livestock health and farmers' livelihoods in Sub-Saharan Africa. Through our A.L.P.H.A. initiative with focus in Africa, by 2025 we will:
ASPIRATION
Grow access to vet care in emerging markets

TARGET
Train 100,000 farmers, veterinary professionals and lab technicians
2021 PROGRESS
Trained 25,500 farmers, veterinarians, para-veterinarians, distributors and lab personnel over 1,063 training days.
TARGET

Increase women trainees to 50% of trainees
2021 PROGRESS
30% of trainees are women.
TARGET

Treat 10 million cows with positive implications on smallholder livelihoods, food security and the environment
2021 PROGRESS
Treated 4.8 million cows1.
1 Assumption used that every cow receives at least 2 doses (treatment and prevention).
TARGET

Treat 200 million chickens with positive implications on smallholder livelihoods, food security and the environment
2021 PROGRESS
Treated 121.6 million chickens2.
2 In 2021, we revised our assumptions from every bird receiving at least 3 doses to 5 doses (treatment and prevention) due to the higher rate of adoption of broader vaccinations. We recalculated 2020 data to reflect this change and it is reflected in the reported number.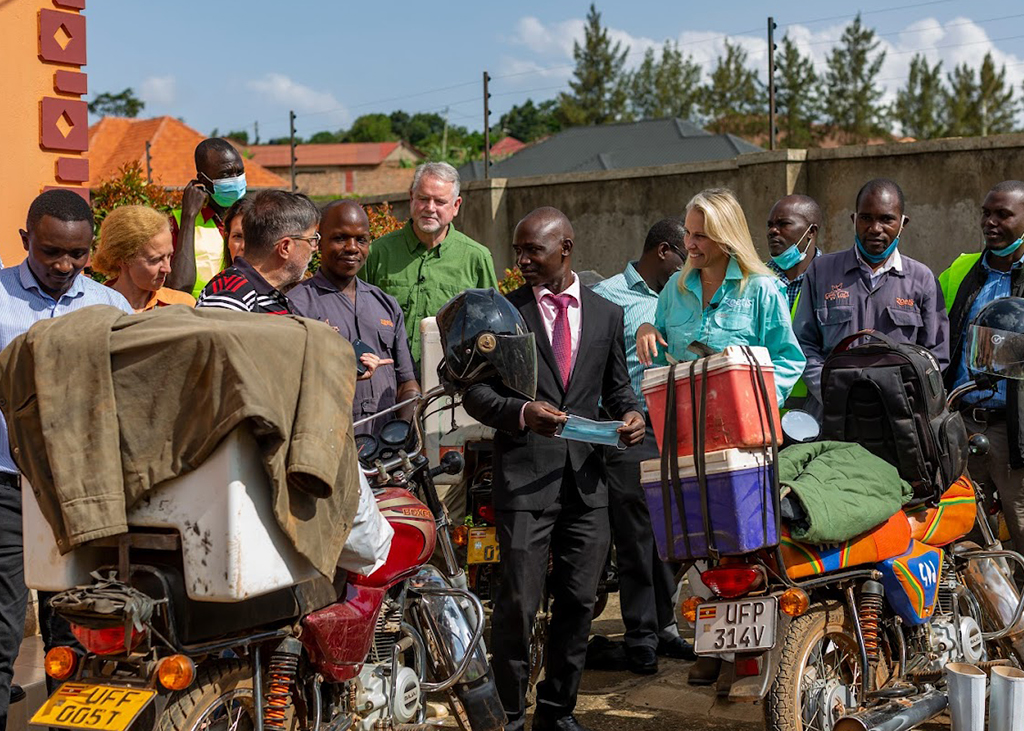 Improving Livestock Health and Livelihoods in Africa
In 2021, we started transitioning our A.L.P.H.A. initiative activities throughout the broader Sub-Saharan Africa region, where Zoetis is committed to sustain and grow its presence by focusing on distribution improvement and geographical coverage, technical support, diagnostic support, digital capabilities, training and education and support of private-public partnerships. To learn more about A.L.P.H.A.'s most recent progress, click the button below.

Up Next: Planet
The Drive to Protect Our Planet