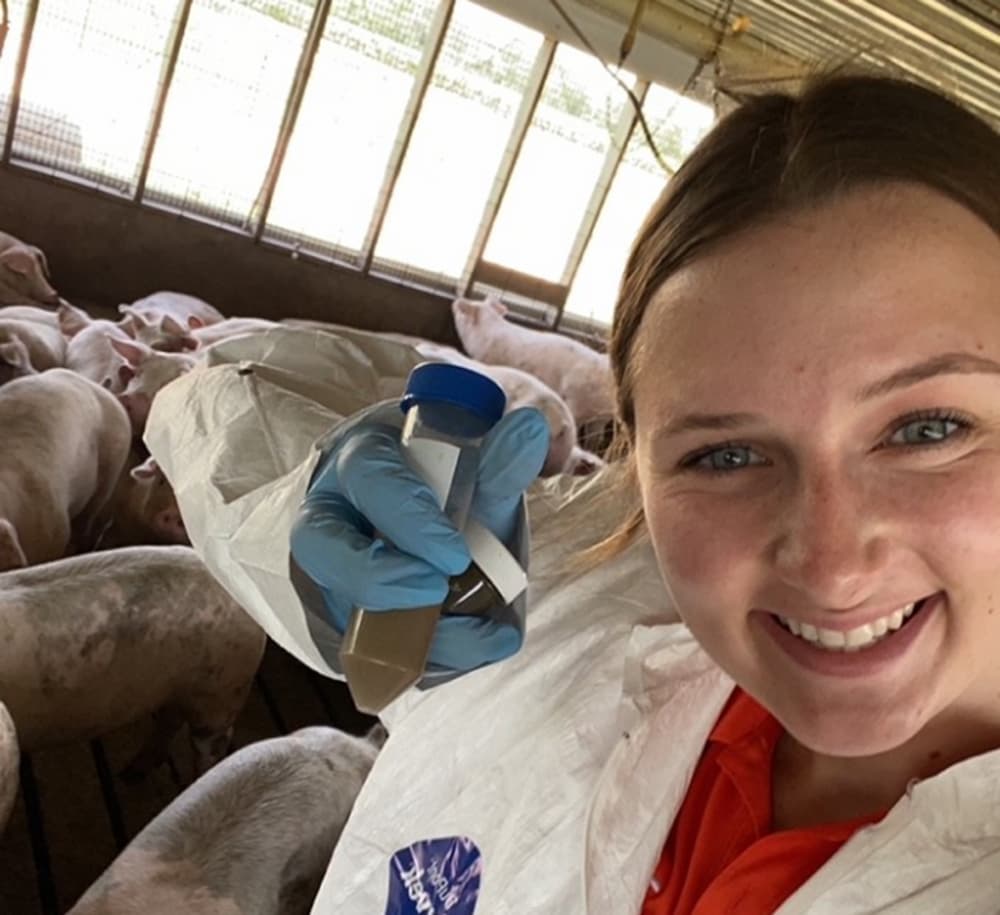 Intern Stories: Gracie Greiner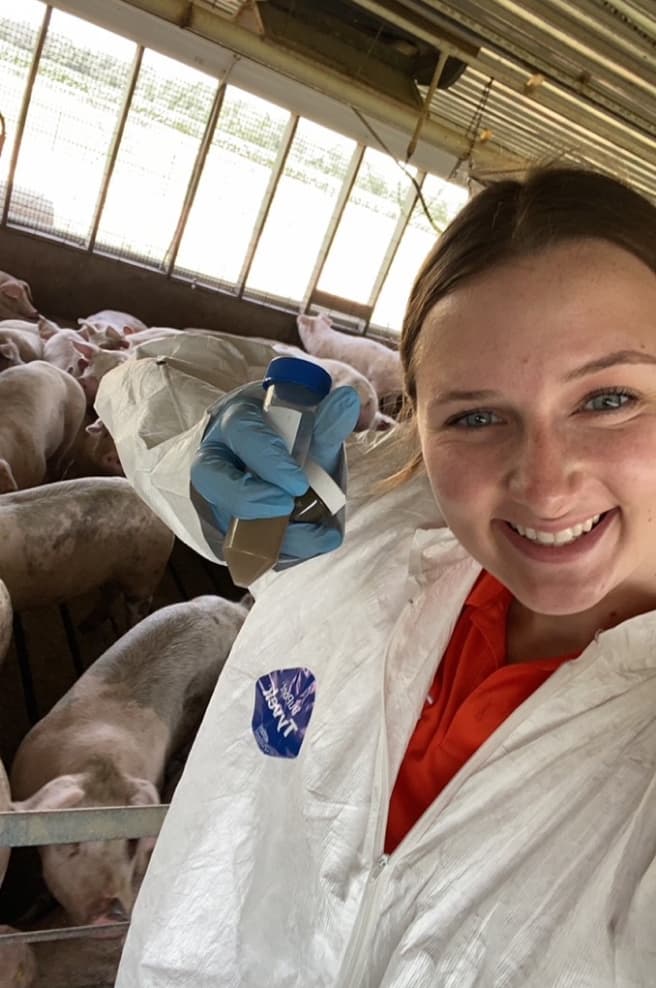 Gracie Greiner
Pork Sales Intern
Tell us about yourself.
I grew up in a small town in southeast Iowa on my family's farm that primarily consisted of swine, goats, and row crops. So, growing up and being on the farm all the time is what sparked my passion for agriculture.
What is a fun fact about you?
I can sing the National Anthem, which I sing at many events. I also play the ukulele.
In 2019, I competed for the Iowa Pork Queen position. The Iowa Pork Queen is a representative for the Iowa Pork industry. All summer long I was traveling across the state of Iowa networking with producers and consumers. It was one of my greatest experiences in the swine industry. It still stands out to me today because I learned about the industry and got to gain new skills while also being able to wear a crown and a sash!
How would you describe Zoetis' culture?
Working with some of the sales representatives in the swine department, they had been very accommodating. They made sure that you have everything that you need while also pushing you to be your best. They have this "you got this; you know what you are doing" mindset. That is something that is embedded in the culture of Zoetis; making sure you know what you are doing but also having your colleagues as a resource when you need help. Everyone makes sure that you feel welcomed, and that everyone has a place in Zoetis.
What do you like to do outside of Zoetis?
When I was younger, I was a part of 4-H and FFA and that really got me started in the animal agriculture industry. I'm still an FFA member and show pigs in our state fair. Here, at Iowa State University, I'm a member of the Block and Bridle Club, which is the largest club on campus and it's an animal science club. I served as president, last year, and now I am a swine interest group executive member. I'm also part of the Chi Omega sorority here on campus. I have served as a peer mentor for the animal science department and a student ambassador, and I've served on the Iowa State University blood drive so kind of part of a lot of things here at Iowa State, but I like to get involved.