Walk In Interviews Every Wednesday From 2-6pm Through the Rest of the Year
Join us now and you'll not only make a difference, you'll also receive: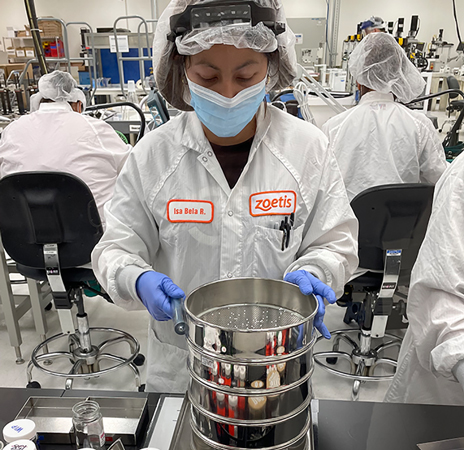 Upcoming Career Fair
Visit the Zoetis Career Fair on Thursday, September 14, and see how rewarding a career at Zoetis can be.
Where: 2000 Rockford Road, Charles City, IA 50616
Time: 11:00 a.m. - 7:00 p.m.
An environment where you can thrive personally and professionally

Zoetis strives to create an atmosphere where colleagues can give their best every day. Colleagues are supported and empowered to balance their work and home lives by providing a flexible work environment that allows our colleagues to grow their careers while maintaining a healthy and happy personal life.