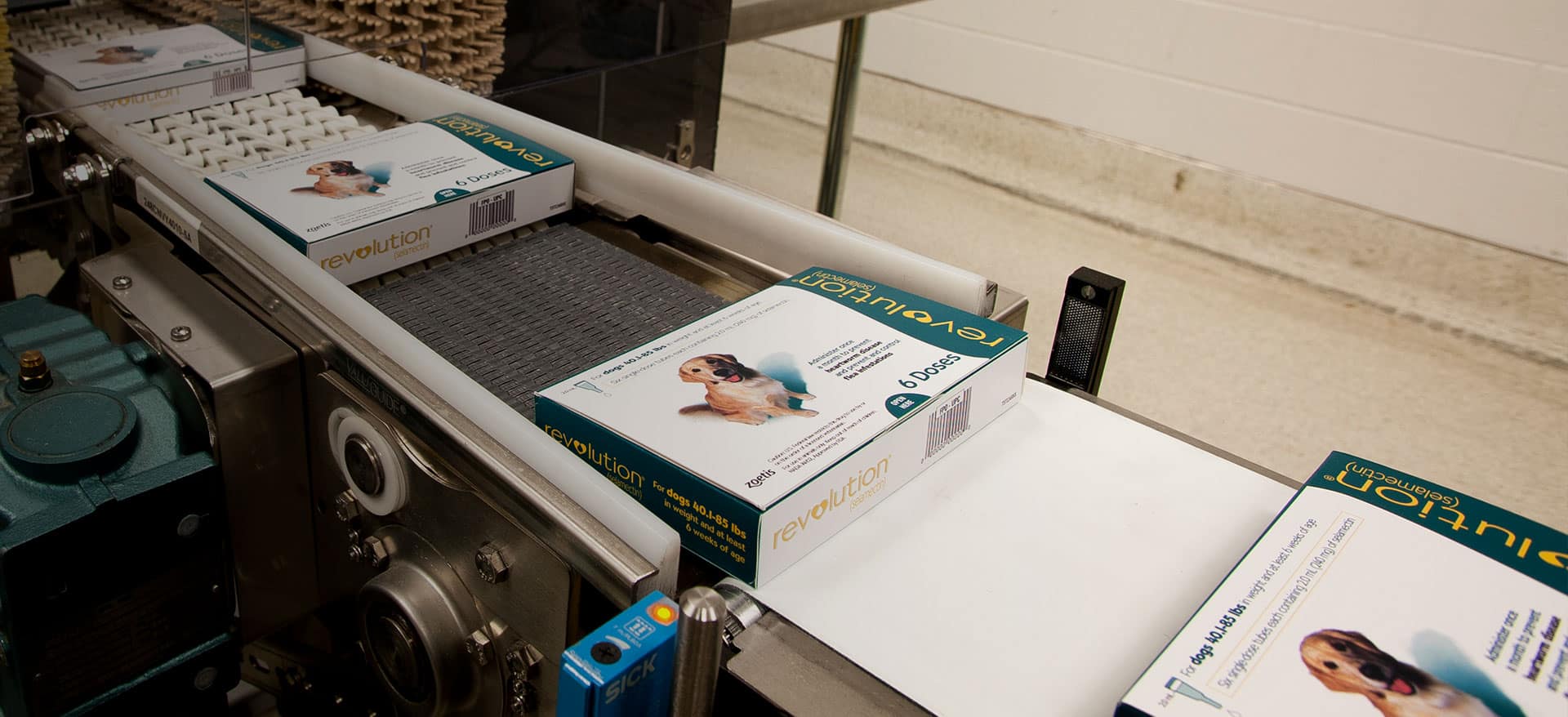 Planet: The Drive to Protect Our Planet
Rethinking Our Packaging
ASPIRATION
Rethinking our packaging to reduce its environmental footprint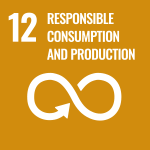 TARGET
Integrate sustainability considerations into all new packaging designs
2022 PROGRESS

Established a sustainable packaging guidance document for suppliers to ensure new product packaging takes into account environmental considerations. Added Packaging Council review as a formal step in the product development process to ensure sustainability considerations in new product development.
Continued to improve packaging materials sustainability and advance packaging reduction initiatives and take-back programs in our global markets.
Selected a packaging specification management system which will advance our ability to track and report data on our packaging materials, allowing reporting and identification of opportunities for additional areas of focus. This system will be integrated in 2023, with data being populated in 2023-24.
We created sustainable packaging guidance for suppliers for all packaging materials delivered to Zoetis, and developed our Sustainable Product Pathway, a framework to consider product impacts across their lifecycle. In addition, our dedicated colleagues have introduced market-specific improvements including recycling programs for TeatSeal® and reduced packaging footprints for Rimadyl® and Cerenia®.
Zoetis is committed to improving our products' environmental impact throughout their life cycle—from research and development to postconsumer waste management. We recognize that further action is needed to ensure our innovative, industry-leading solutions are delivered sustainably and have committed to include sustainability considerations in all new packaging designs.
Our colleagues share our commitment. Every day, we're working together to innovate packaging systems that not only maintain the safety and quality of our products and provide convenience for our customers but also result in less waste and reduced emissions at every stage of the product pathway. To guide these efforts, in 2022, we developed our Sustainable Product Pathway, a framework for considering product impacts across the life cycle. Through this initiative, Zoetis will invest in solutions to optimize end-to-end product sustainability in ways that also enhance our customers' experience.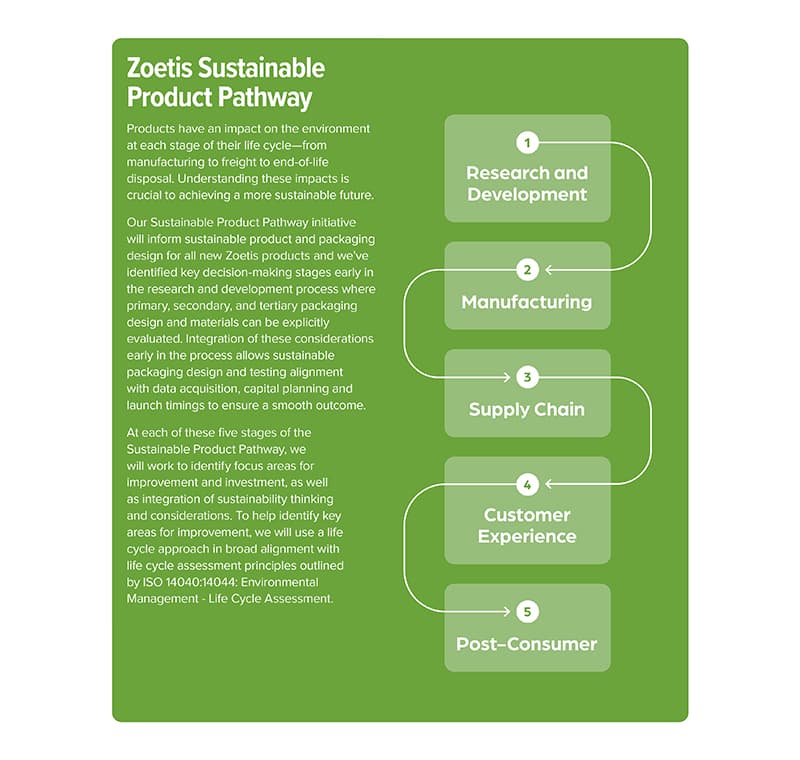 "By not only choosing more sustainable materials for our packaging but also rethinking the way we administer our products to animals, we can provide customer-focused, pioneering solutions which also have a lighter impact on the environment and improve animal welfare."

Dr. Kristen Baxter

, Senior Manager, Sustainability Integration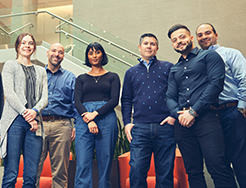 See how our colleagues are making the difference toward a better world by helping us achieve our Driven to Care commitments to Communities, Animals and the Planet.
Learn more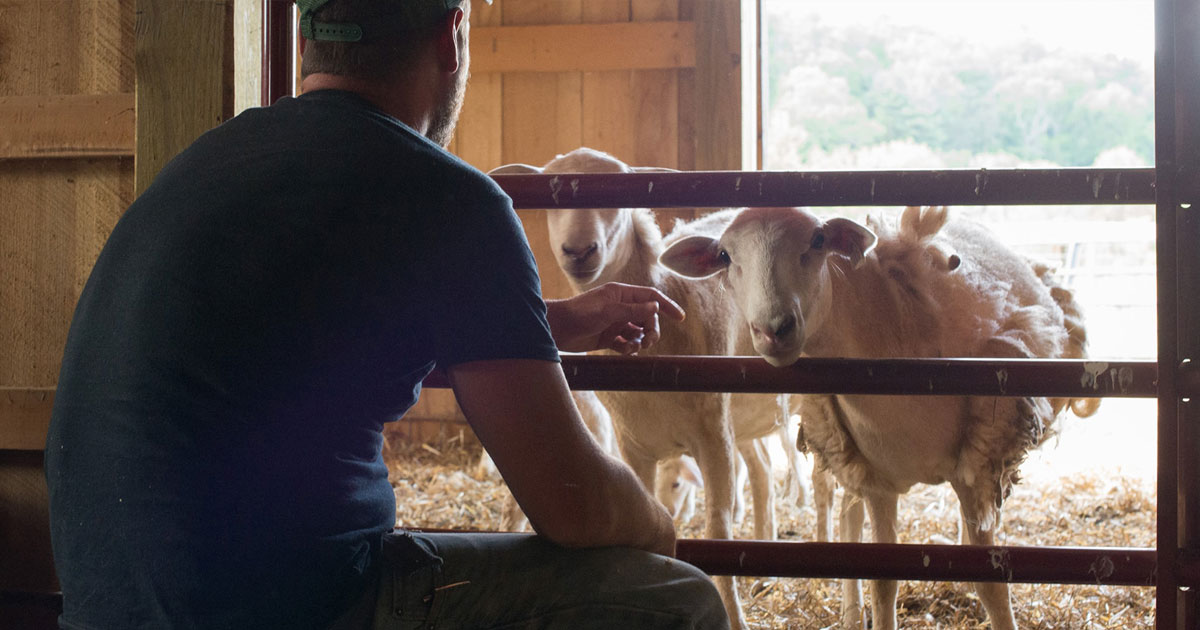 Up Next:
Report Center