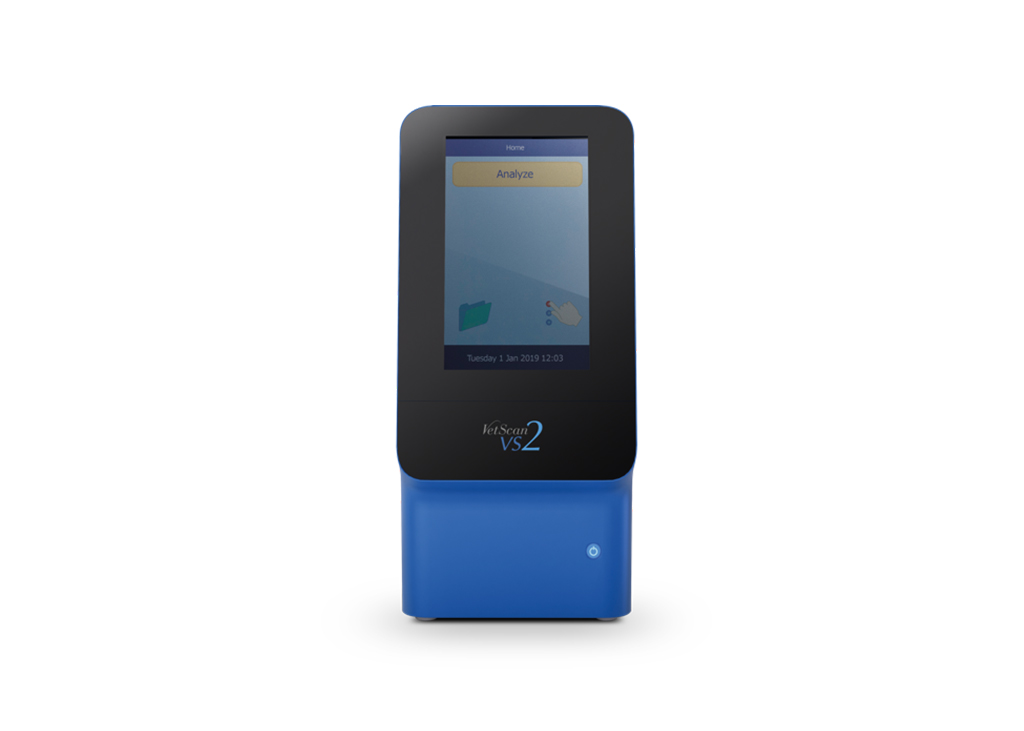 VETSCAN® VS2 Chemistry Analyzer
Spend less time testing and more time caring for your patient.
Get reference laboratory-quality results for 12 different profiles in just 12 minutes.
Product names and label claims for global brands can vary by country. Please refer to your country Zoetis website for exact country details of product names and label claims. As appropriate, please also contact your veterinarian for more information.