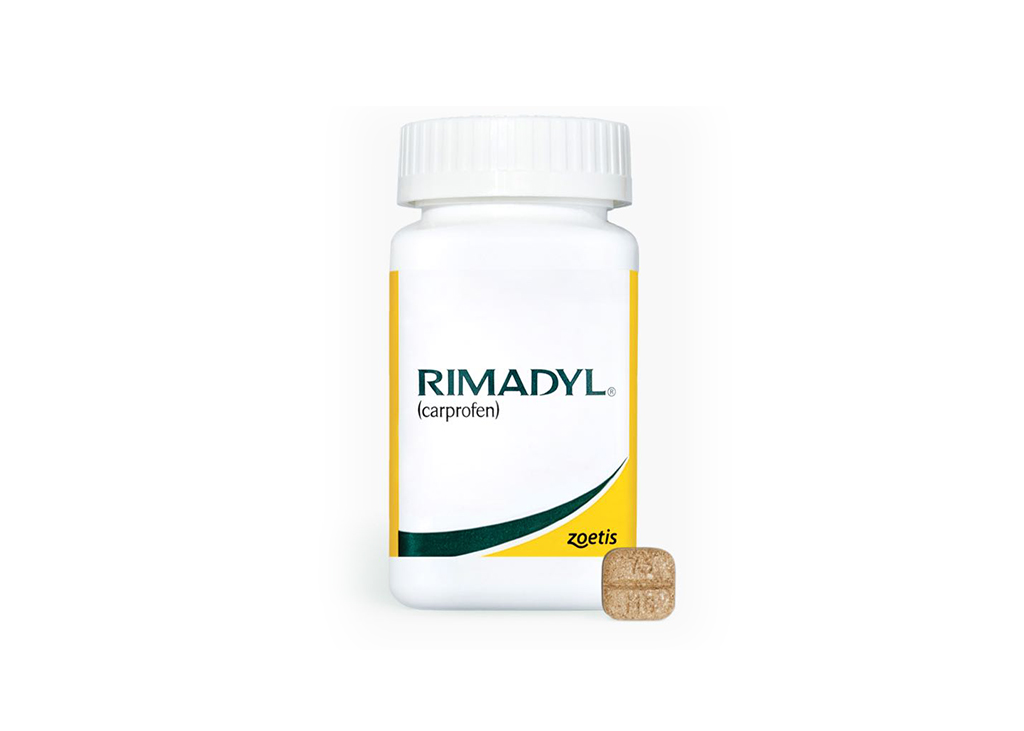 RIMADYL®
A history of trusted pain relief.
RIMADYL® (carprofen) is a nonsteroidal anti-inflammatory drug, or NSAID, that's used to reduce pain and inflammation (soreness) due to osteoarthritis and surgery in dogs. A licensed veterinarian must prescribe RIMADYL for your dog. It's available as a caplet and chewable tablet and is given to dogs by mouth.
Product names and label claims for global brands can vary by country. Please refer to your country Zoetis website for exact country details of product names and label claims. As appropriate, please also contact your veterinarian for more information.