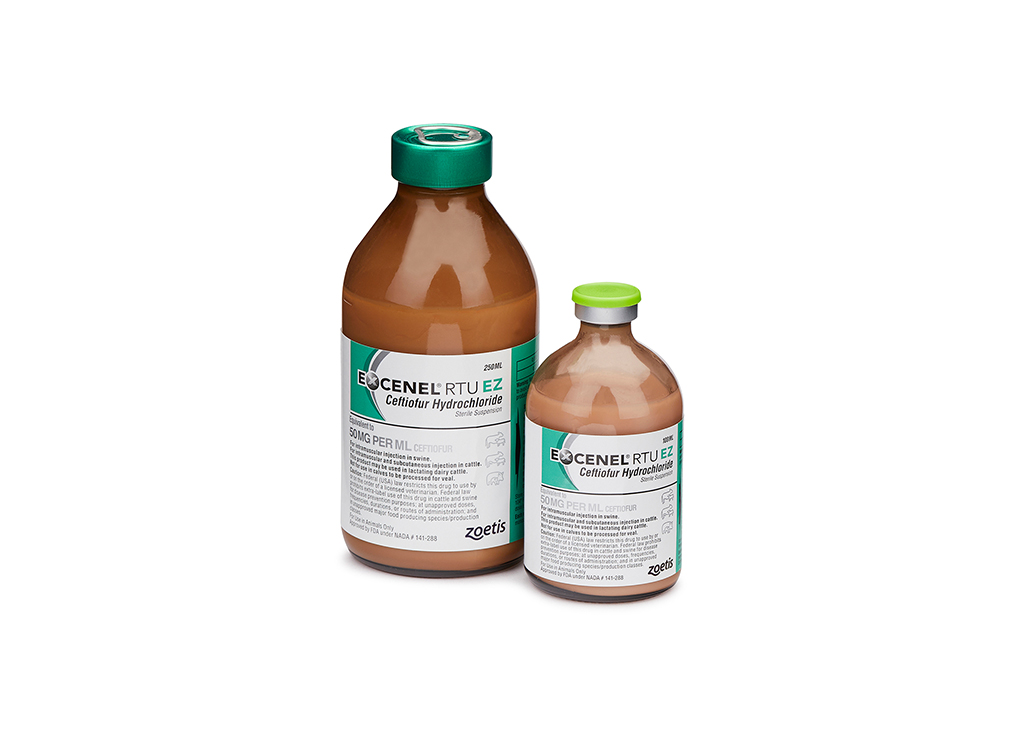 EXCENEL® RTU EZ
Sterile Suspension is a trusted choice for ease and convenience with zero milk discard, short 4-day meat withdrawal, no hospital pen and resuspends in as little as 10 seconds.
EXCENEL® RTU EZ (ceftiofur hydrochloride) Sterile Suspension is an efficacious anti-infective approved by the FDA for the treatment of acute postpartum metritis, bovine respiratory disease (BRD) and foot rot. EXCENEL RTU EZ not only provides efficacious treatment but also delivers the peace of mind that comes with no milk discard.
Product names and label claims for global brands can vary by country. Please refer to your country Zoetis website for exact country details of product names and label claims. As appropriate, please also contact your veterinarian for more information.