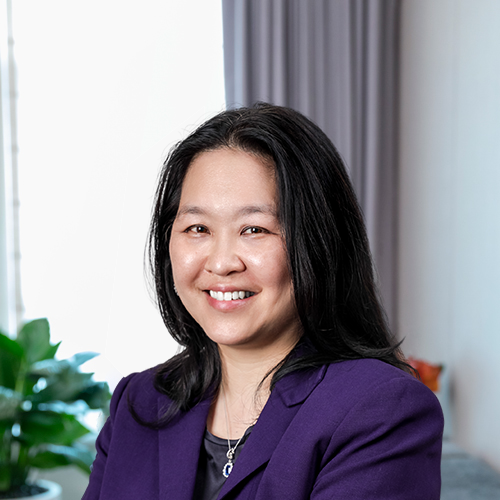 Executive Team
Heidi Chen
Executive Vice President, General Counsel and Corporate Secretary; Business Lead of Human Health Diagnostics
Heidi Chen is Executive Vice President, General Counsel and Corporate Secretary at Zoetis. In this role, she is responsible for Zoetis' worldwide legal affairs, compliance and enterprise risk management. Ms. Chen also has oversight responsibility for the company's Human Health Diagnostics business.
As the founding general counsel of Zoetis, Ms. Chen helped stand up Zoetis Inc. through its Initial Public Offering in February 2013, and since then has been a member of the Zoetis Executive Team. Prior to Zoetis, Ms. Chen was a vice president and assistant general counsel at Pfizer Inc., where she held numerous legal positions of increasing responsibility including lead counsel for Pfizer's Established Products (generics) business and managed care segment. Before joining Pfizer, Ms. Chen was in private practice at Clifford Chance in intellectual property and at Hughes Hubbard & Reed in litigation.
Ms. Chen earned a bachelor's degree from Yale University and a Juris Doctorate from Cornell Law School. She participated in Columbia Business School's Executive Education Program. In 2016, she received the Justice in Action Award from the Asian American Legal Education and Defense Fund (AALDEF) and now serves on the AALDEF Board.